Encouraged by the initial file sharing benchmarks, I decided to go "all in" and I got myself a brand new 240GB PNY CS900 SSD. A promise of a 1Gbps network and the USB 3.0 interface was too good, not to take advantage of the greater speeds associated with SSD drives. Then things went horribly wrong.
Poor SSD performance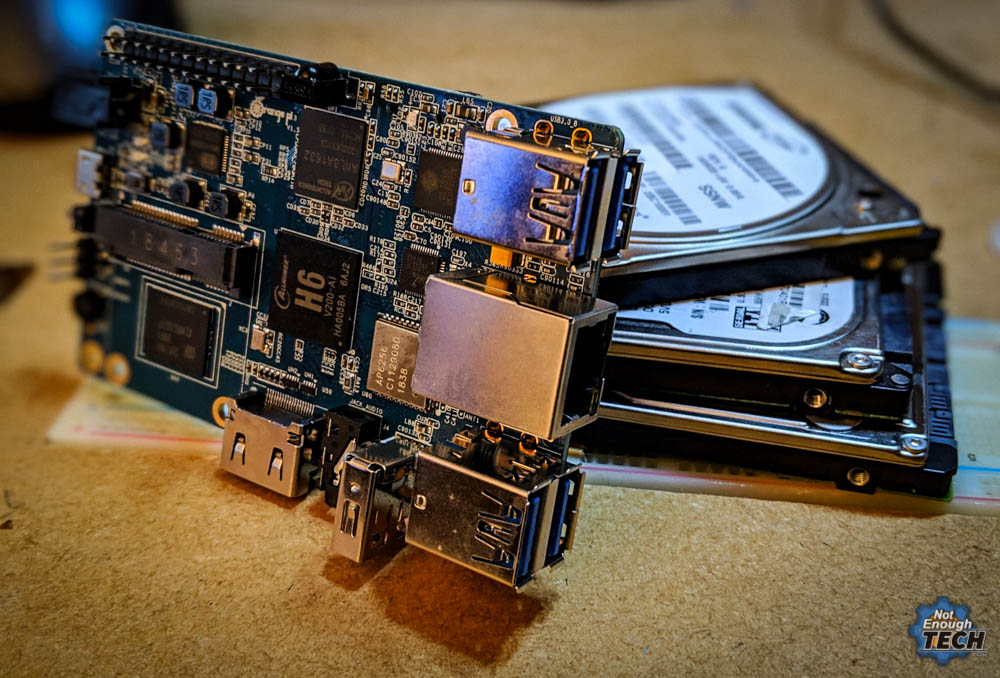 The 240GB PNY CS900 SSD drive is rated for 550MB/s read and 515MB/s write, which is more than enough to saturate my network. On paper, this would never be a bottleneck.
With the same setup (Orange Pi 3, Ubuntu 16.04, SMB) the traditional HDD were able to score a decent 60-70MB/s read/write speeds. I was hoping to saturate the Gigabit Ethernet even more with a faster drive.
Read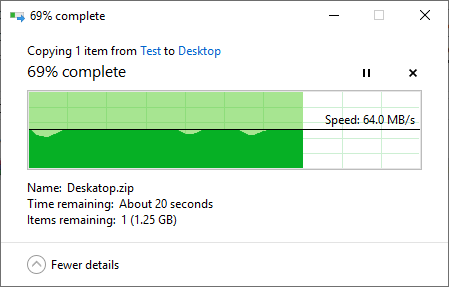 I had no issues with a beautiful and very consistant reads over 80MB/s for files over 4GB in size. Obviously, the speed would change depending on number files per transfer and their respective size, but a single file performance was a very good indicative benchmark.
Houston we have a problem (write)
I wish I could say the same about write speeds. I'm running the test in the same environment. The same OrangePi, the same Gigabit Network, the same computer used as client. The only (apparent) change was the hard drive. The SSD's speed for writes is absolutely dreadfull.
The transfers vary between 12-30MB/s, stutters or grinds to a stop for a couple of minutes. I would blame Orange Pi 3 at first if the writes done on HDDs weren't blowing this SSD out of the water! What gives?
I was hoping to use this setup to demonstrate a budget NAS backup option, but until this is resolved things are suspended in the air. I would like to thank the easeus.com for being a super patient sponsor. Check out their back up tools and grab an extra 50% OFF!
Possible solutions?
I suspect network to be a culprit. Unfortunately, I've yet to come across a solution. I will spend more time investigating this, but if you had this problem before, I would love to hear from you.
I also find out that SSDs require more current that OrangePi 3 can deliver via USB 3.0 interface. I'm already powering the drive via powered USB 3.0 hub. This was the initial bottleneck for read speeds, but it's no longer a factor.
I have asked around and I will continue to search the internet for the right solution to this issue. If you have an idea, drop me a message in this Reddit thread.