The UK is a weird place when it comes to blinds. You can have roller blinds wrapped on a 37mm tube if your window is wide, but you don't get that option on a narrow window. You will have to settle for 32 mm tube instead. This is the problem I have been facing when I got my Zemismart smart blind driver ZM25TQ (review).
32 mm adapter for roller blinds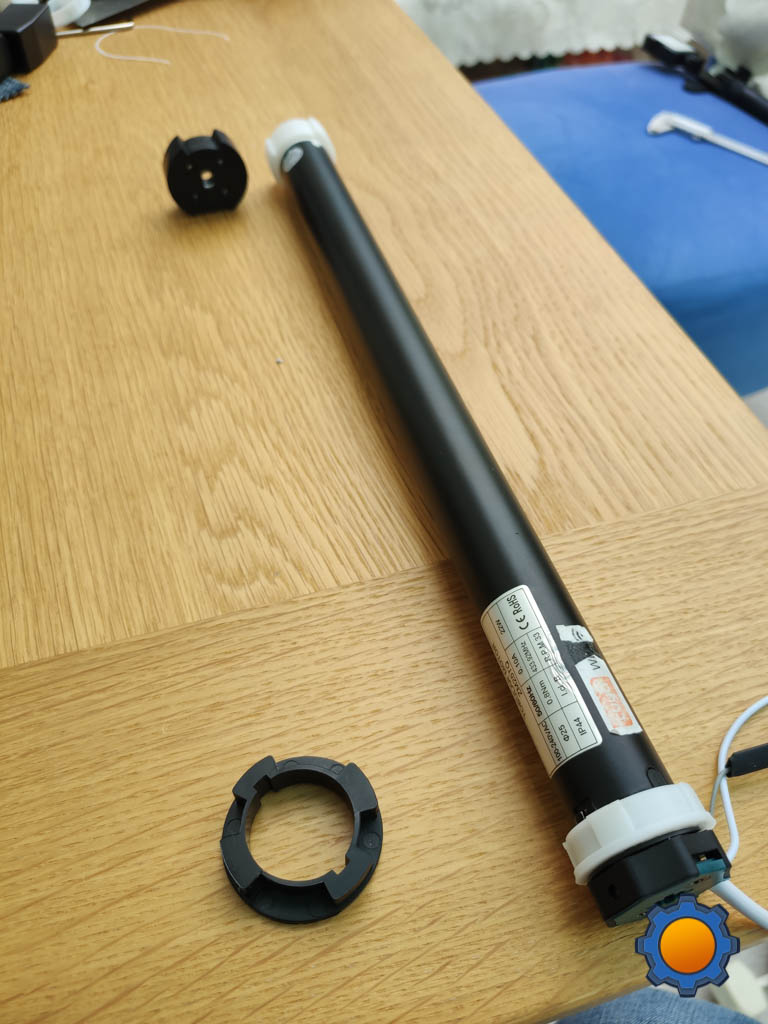 My problem was solved thanks to kind support from Zemismart and not so kind treatment from FedEx so I didn't get to test these, but my office window isn't the only one with blinds, so I did the conversion anyway. The Zemismart shaft is 25mm in the diameter so I could design the narrower seals.
Bear in mind, I have not tested it. If you have a 32mm tube – feel free to let me know how the design fits. I scaled down the original design to fit the shaft and 32mm roller tube instead. The Zemismart shaft can be easily disassembled to swap the parts and while both rings are made of rubber, I don't see why PLA wouldn't work.

The drive shaft is 5x8mm – in case you would like to try it on the rollers for a different motorised shaft. The parts should be strong enough to drive the smaller blinds. If your fit isn't tight enough consider using a little silicone to create a rubber coating.
Final thoughts
The whole design took me about 2h to complete, and bout 1.5h to print. It was 4th time the charm as I could not make one of the seals to fit well enough, but I got there in the end. I would strongly consider 60% + fill to make the parts as strong as possible. I will try it on when I have 32 mm blinds at hand and correct the design as needed. Leave feedback in this Reddit thread.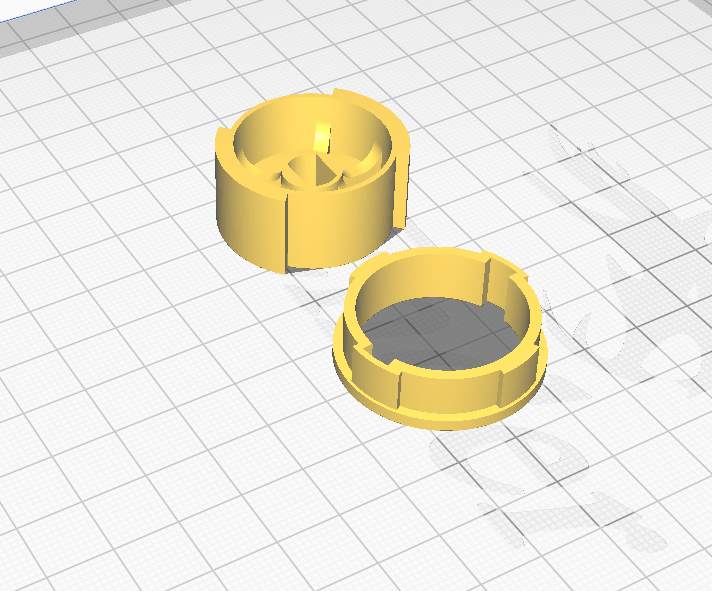 3D File (.stl)
This project had been printed on my Creality Ender 3 (review) which was upgraded with my favourite mods.
Filament:
Time to print:
Filament length:
Estimated Cost: