The original Sonoff Mini (review) got a nice bit of attention offering a solution to the ultimate smart home ultimatum: smart bulbs vs smart wall switches. It offered the compromise between using traditional wall switches, existing bulbs while adding smart functionality. It also introduced me to Sonoff DIY mode. A new product is in town (or just arrived in the post) – Sonoff ZBMini! A ZigBee enabled twin brother that fixes everything that was imperfect with DIY mode! Oh, Joy!
(04/02/2022) Sonoff released a no-neutral version of the ZBMINI called ZBMINI-L and you can read more about it in this post.
Smarter Twin – Sonoff ZBMINI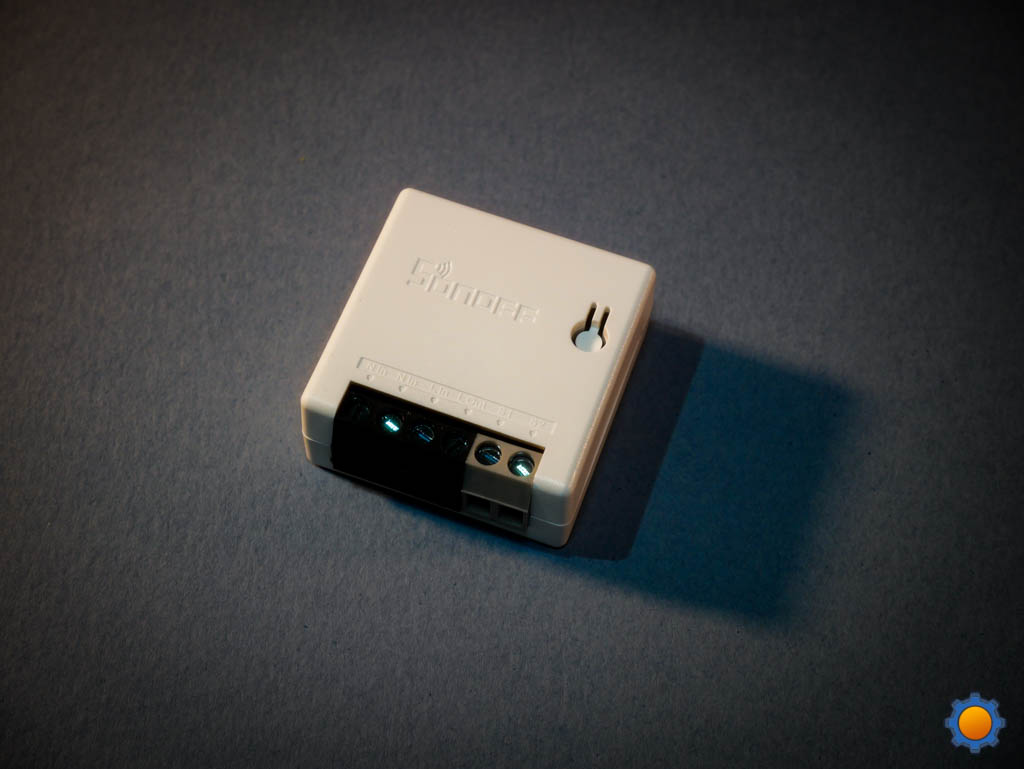 If you are used to WiFi devices, you may wonder why should you bother with an extra hub just to drive a younger brother of Sonoff Mini. To appreciate the brilliance of ZigBee, you'll have to get on board with having a ZigBee hub. Some of them can be pricy, but ITEAD also has got you covered with their pretty good Sonoff ZigBee Bridge (review) at a reasonable price! Apart from the ability to include inexpensive battery-operated sensors (read about Sonoff ZB Sensors), ZigBee protocol allows you to mix and match ecosystems especially if you use a CC2531 USB stick (also provided by ITEAD for $3.99).
Now, that I justified my excitement over Sonoff ZBMini, let's talk details.
Close up
It's not the first ZigBee switch I played with. I got a couple of Zemismart ZigBee switches before (review) and the new offering from ITEAD is considerably smaller, although it comes with single gang support only. It has exactly the same form factor as the original Sonoff Mini with the only physical differences being – lack of external antenna and coloured terminals.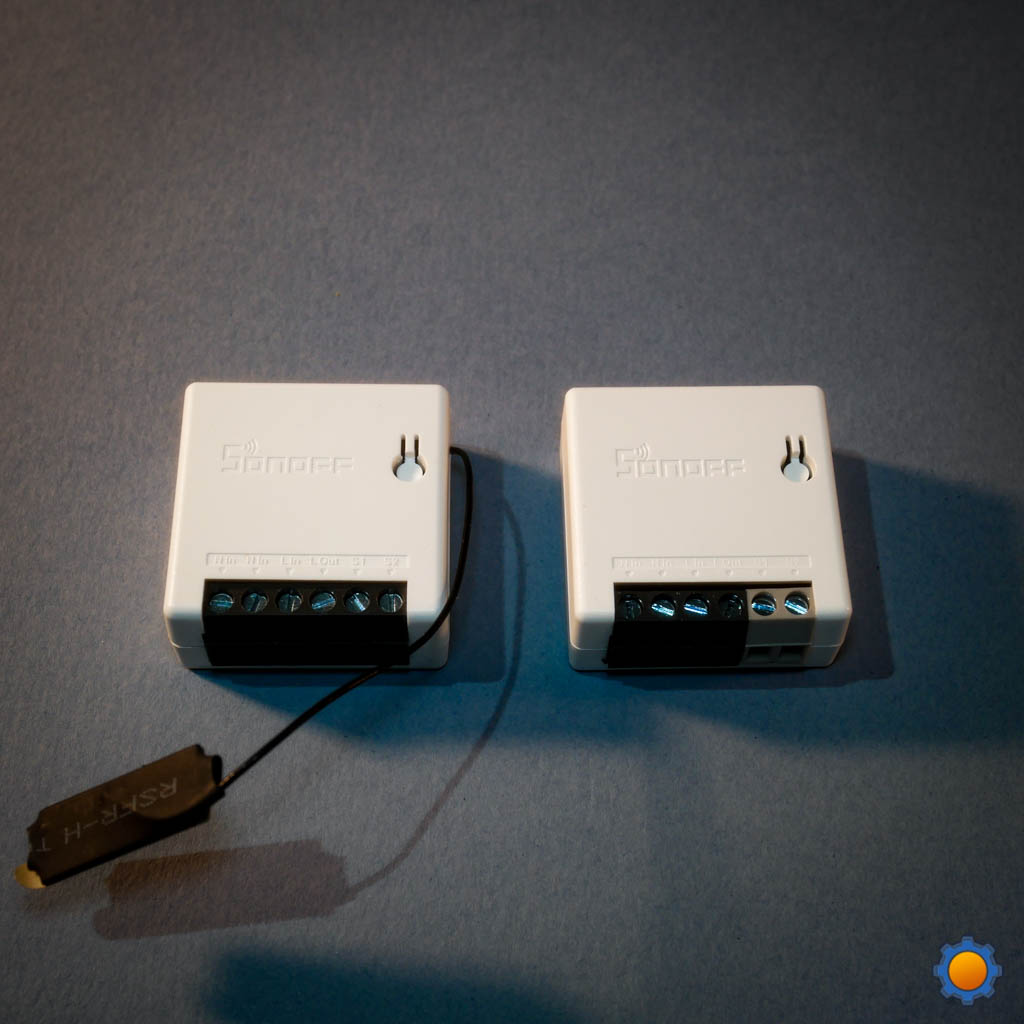 Sonoff ZBMini has 6 terminals, which is perfect, 2 for Live & Neutral wire, 2 for light loop and 2 for a wall switch loop marked with grey colour. That distinction is important as Sonoff, unlike Shelly 1 (review) uses 3.3V logic for switching. Make sure you don't plug in mains into the grey terminals.
In use
To get it going, you have to pair it to a Sonoff ZigBee Bridge. Hold the button on the device, and you will see it as a single gang relay in no time. From there, you have all the bells and whistles of the eWeLink app like timers, schedules and smart speaker support.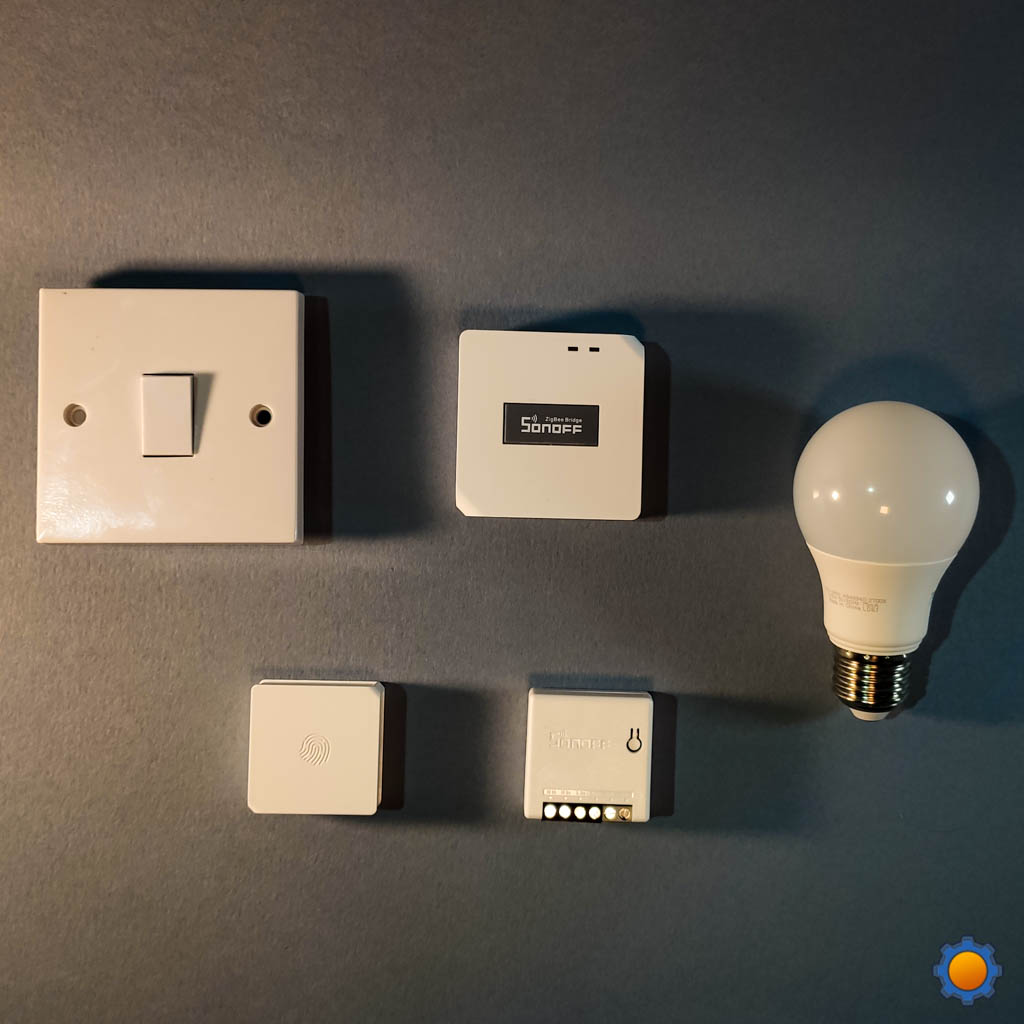 Sonoff ZBMini isn't the only ZigBee enabled device. I talked about Sonoff ZigBee Sensors before (review) so I paired a Sonoff ZigBee Button and created a Switch ON|OFF (see what I did there) logic. The device was very responsive switching the light on and off with minimal latency. From there I had the independent control over the light via the button, the wall switch and the app.
Everything worked as intended, there is one more thing to do!
Peeking inside
Sonoff ZBMini is easy to open, and the PCB reveals a 16A relay (device is rated for 10A) and all too familiar ZigBee Gecko module MG21 featured on Sonoff ZigBee Bridge. There are also pads for dev access including 5V, 3.3V, GND TMS TCK, RX, TX and LED.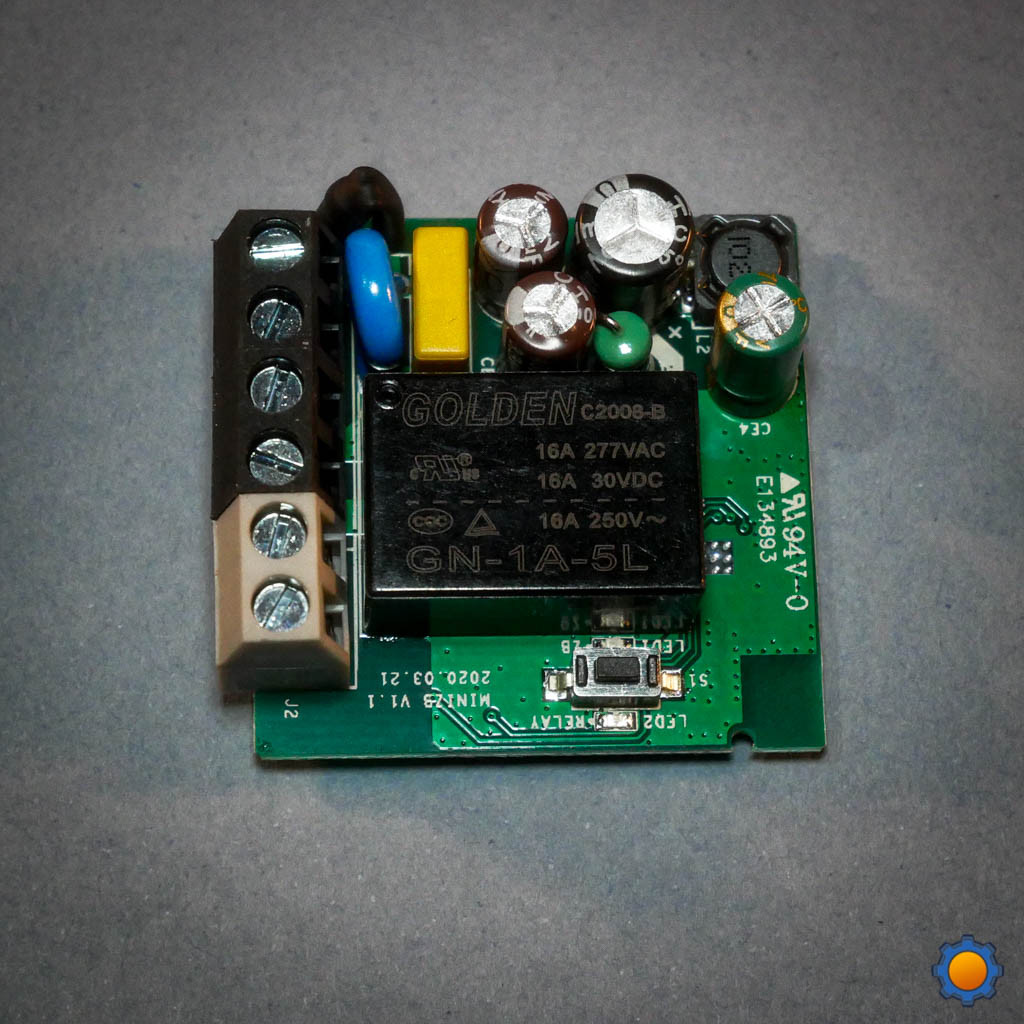 There is no external antenna, but the PCB has a traces for the connector. If you suffer from interference, you could get some SMD mounted connectors and add an external antenna to it. The process shouldn't be difficult, – you can have a hint of what's required in my writeup about adding the antenna to a CC2531 USB stick.
Overall the device looks very hackable, MG21 serves also as a router to expands the mesh network, but I won't be hacking it. ZigBee by default works with other ecosystems and I have no doubt, I will be able to link it with my NodeRED server.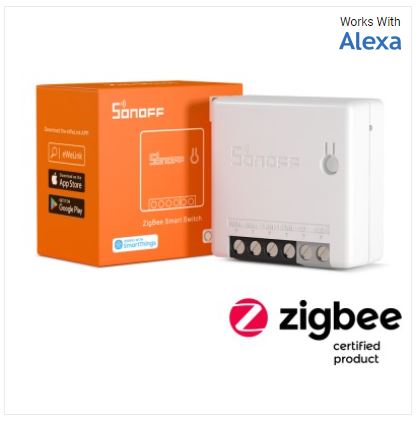 Buy Sonoff ZB Mini
Buy it using these links to support NotEnoughTech.
Final Thoughts
Sonoff ZBMini is what I was waiting for. The release of the Sonoff ZigBee Bridge and the associated sensors shows that ITEAD is serious about ZigBee protocol and they do not want to be left behind! Sonoff ZBMini is priced under $10 which makes it very affordable. I think you know what will happen next. I will try it with CC2531 and report back! Stick around for the next article! In the meantime leave me any comments in this Reddit thread.