I'm a big fan of ZigBee things. I have a bunch of IKEA senors automating my home, a couple of Tuya gadgets in a support role as well, now I have a full set of ITEADs Sonoff Zigbee sensors. After testing these for some time I'm finally ready to share my thoughts on the set of sensors from ITEAD!
Sonoff Zigbee ecosytem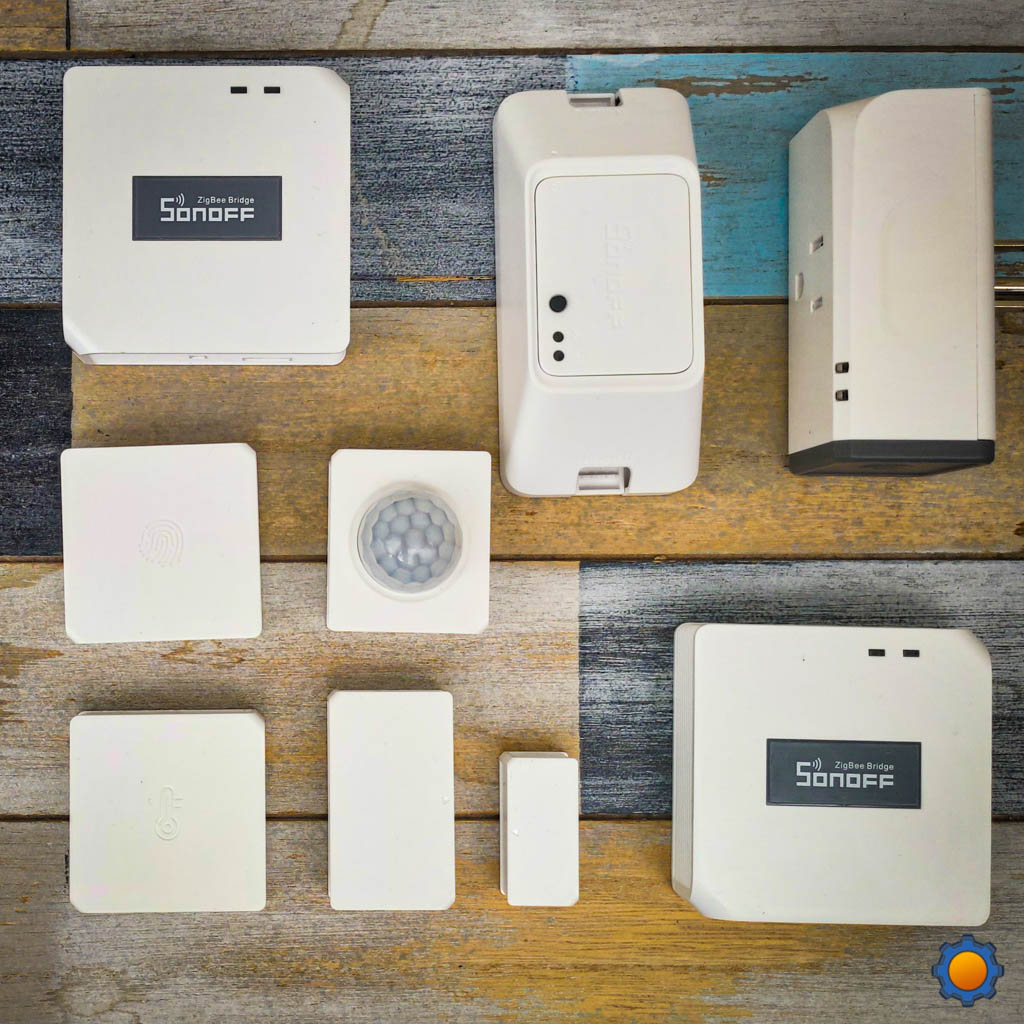 To use Zigbee, you need a bridge. I already have a Xiaomi Hub, Tuya Hub and CC2531 connected to a Raspberry Pi which pretty much runs my entire home automation. Sonoff released their own hub – a super inexpensive Sonoff Zigbee Bridge (review) which spent most of its time on the shelf waiting for sensors to follow.
Up until now, ITEAD's Zigbee lineup hasn't been particularly exciting, but thanks to the new sensors the list got much longer:
One of the most impressive features of the Sonoff ZigBee bridge is the range of the device. It covers 2 floors and I still have the range outside of the house even at the further side. That's impressive!
On top of that ITEAD's PR team said they are committed to user's feedback and would consider requests for the most popular Zigbee devices. If you haven't already, it's time to give them a nudge! I had some time to play with the existing sensors so I thought I would give you an overview.
SNZB-01 Zigbee switch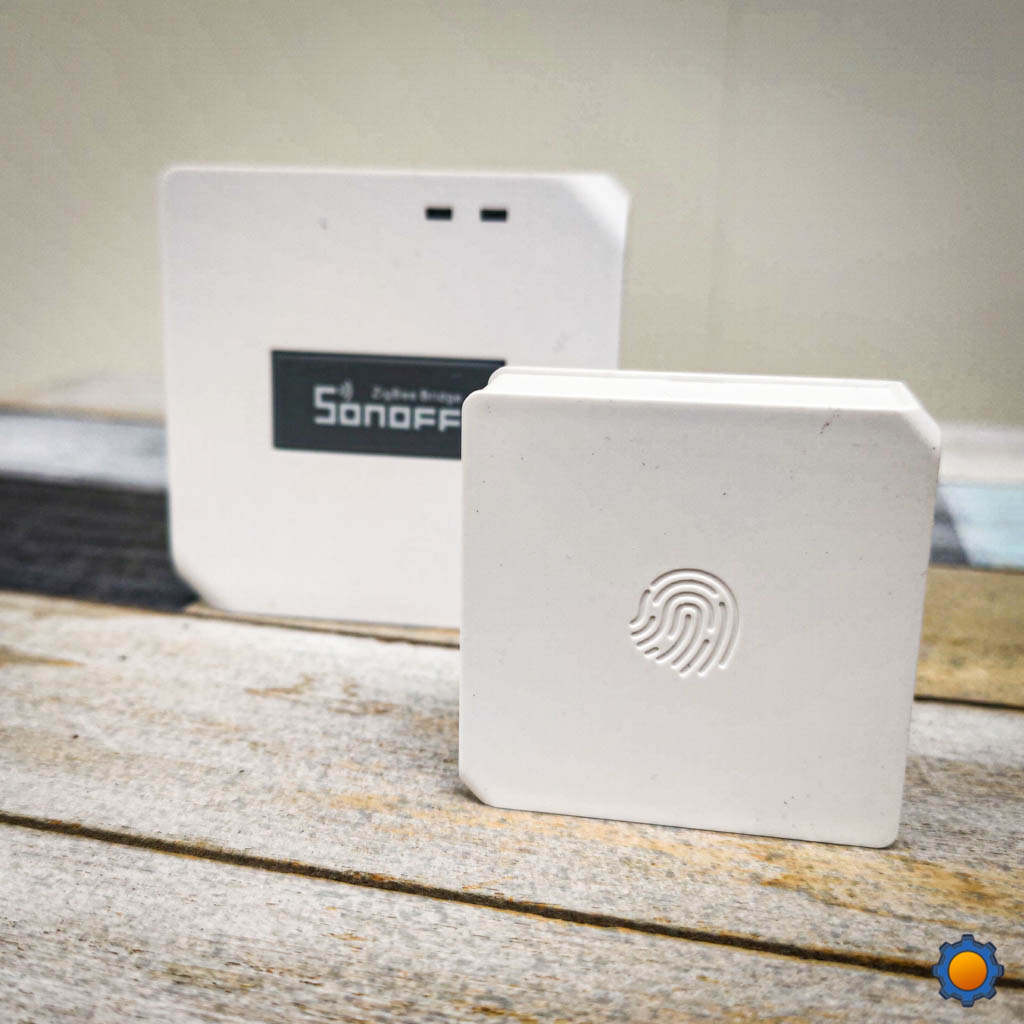 A square in design white puck with a clickable button. It's slightly bigger than IKEA Dimmer which comes with 2 buttons. Inside you will find a CR2450 – a 3V battery, pairing LED and a pairing button. The button comes with try actions that you can map in eWeLink app:
Single Click
Double Click
Long Press (3 sec press)
The entire area of this ZigBee button is clickable. There is about 1-second latency between the button being pressed and the action is registered in the eWeLink app. The app gives you instant information with the last action and an accurate to a second, timestamp. There is also a log previously monitored events.
The button feels responsive and the extended CR2450 battery brings confidence that SNZB-01 Zigbee switch will last months without the need for a new battery. It's a shame that there is only one button. SNZB-01 Zigbee switch would have more use cases with an additional one.
SNZB-02 Zigbee temperature & Humidity sensor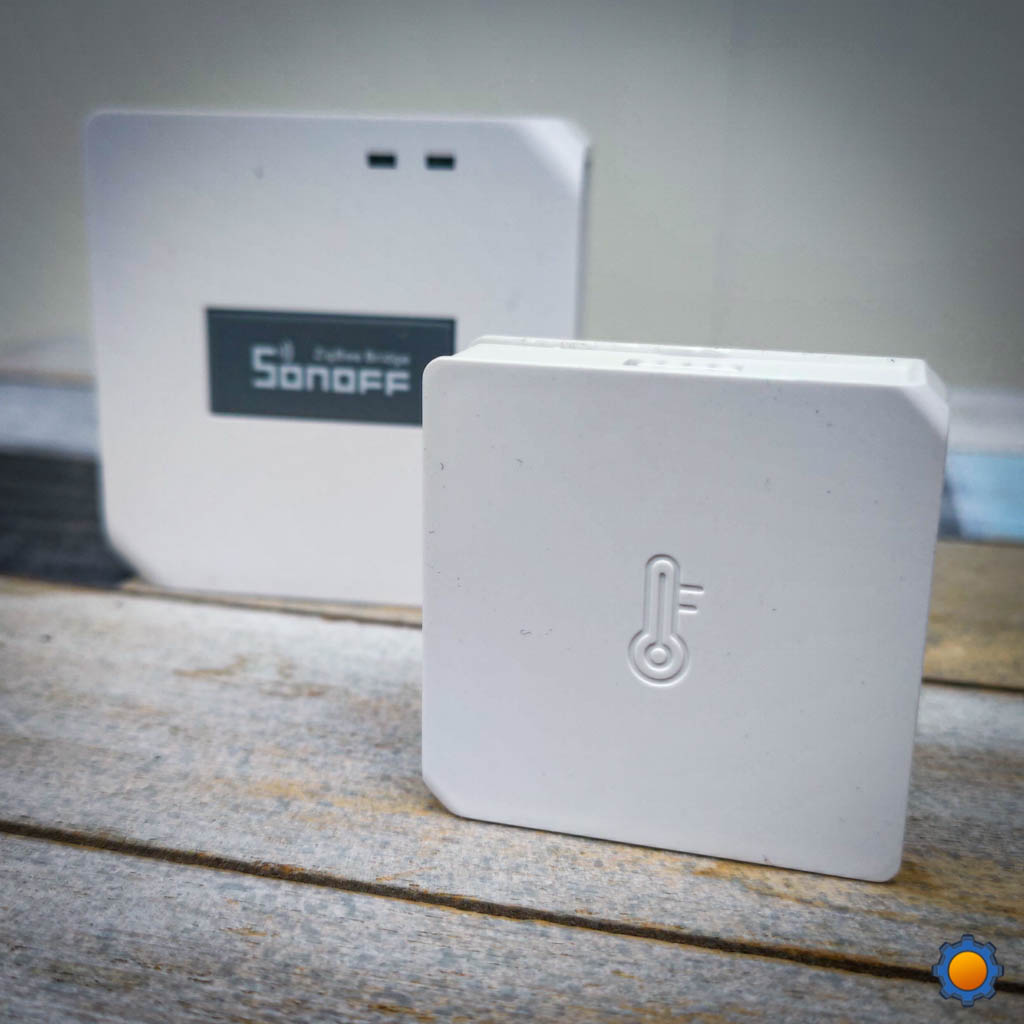 Enclosed in the same shell, SNZB-02 Zigbee temperature & Humidity sensor reports back every couple of minutes. There is a single-digit precision for both values. There is no configuration for other than ℃ values, which my imperial friends will find it annoying – something that should be fixed at some point in a patch. You can pair it by using the visible button.
The sensor is powered by CR2450 3V battery. The extra capacity means that the sensor will last a really long time. My other temperature sensors have several months of use time per battery. Unfortunately, the eWeLink app is not providing you with the historical values – only present information. I could swear I was able to access graphs before! PR team confirmed that for now, there are no immediate plans to add this.
SNZB-03 Zigbee PIR motion sensor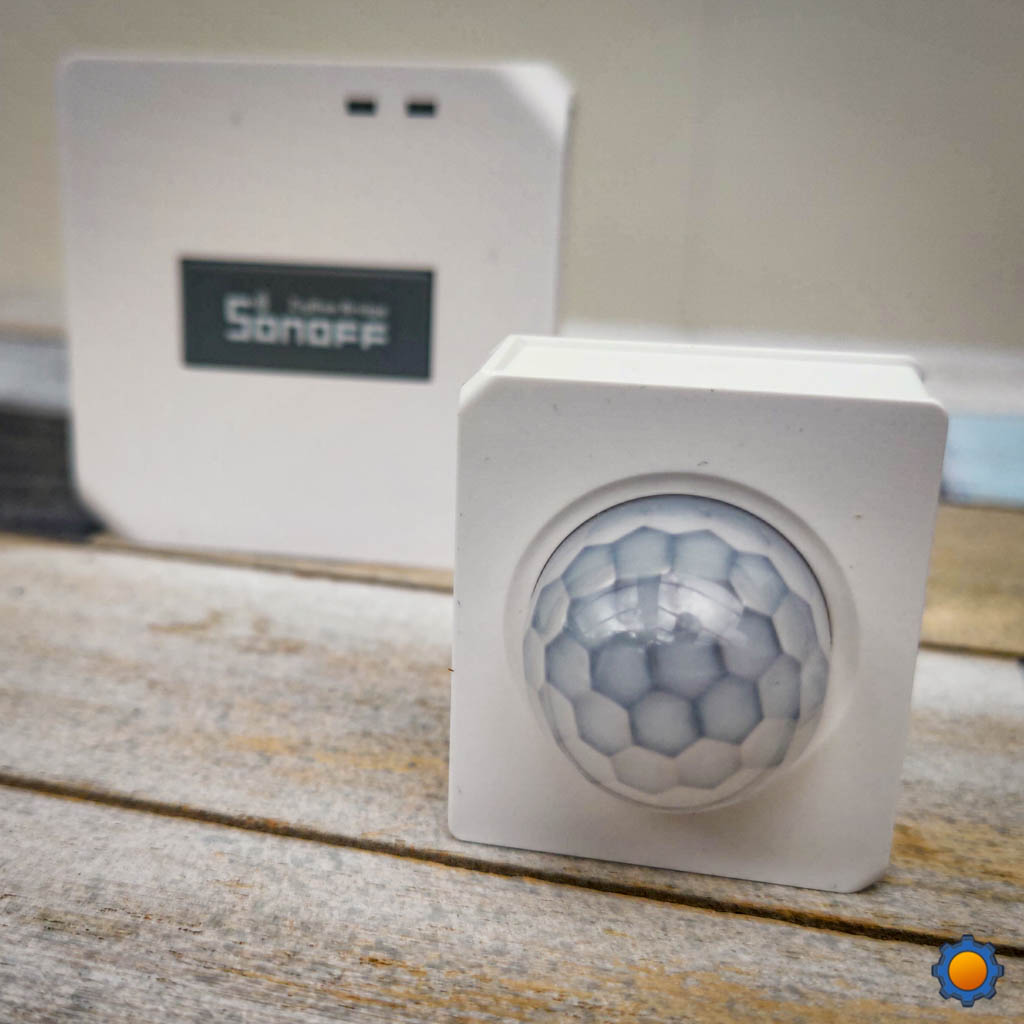 The PIR sensor comes with a standard dome covering the sensor. SNZB-03 Zigbee PIR motion sensor is powered by CR2450 3V battery as well. There are no controls for sensitivity or timeouts so you will at the mercy of the default values. The time out seems to be 150 seconds. You will also see a red LED blinking when the sensor is activated. You can pair it by pressing the button in the pinhole at the bottom side of the sensor.
Unfortunately, the back of the sensor is back so you won't be able to angle it without any additional holder. eWeLink app will show you the last motion alert and the timestamp. In addition to that, you will see the historical data in the log.
SNZB-04 Zigbee Door|Window contact sensor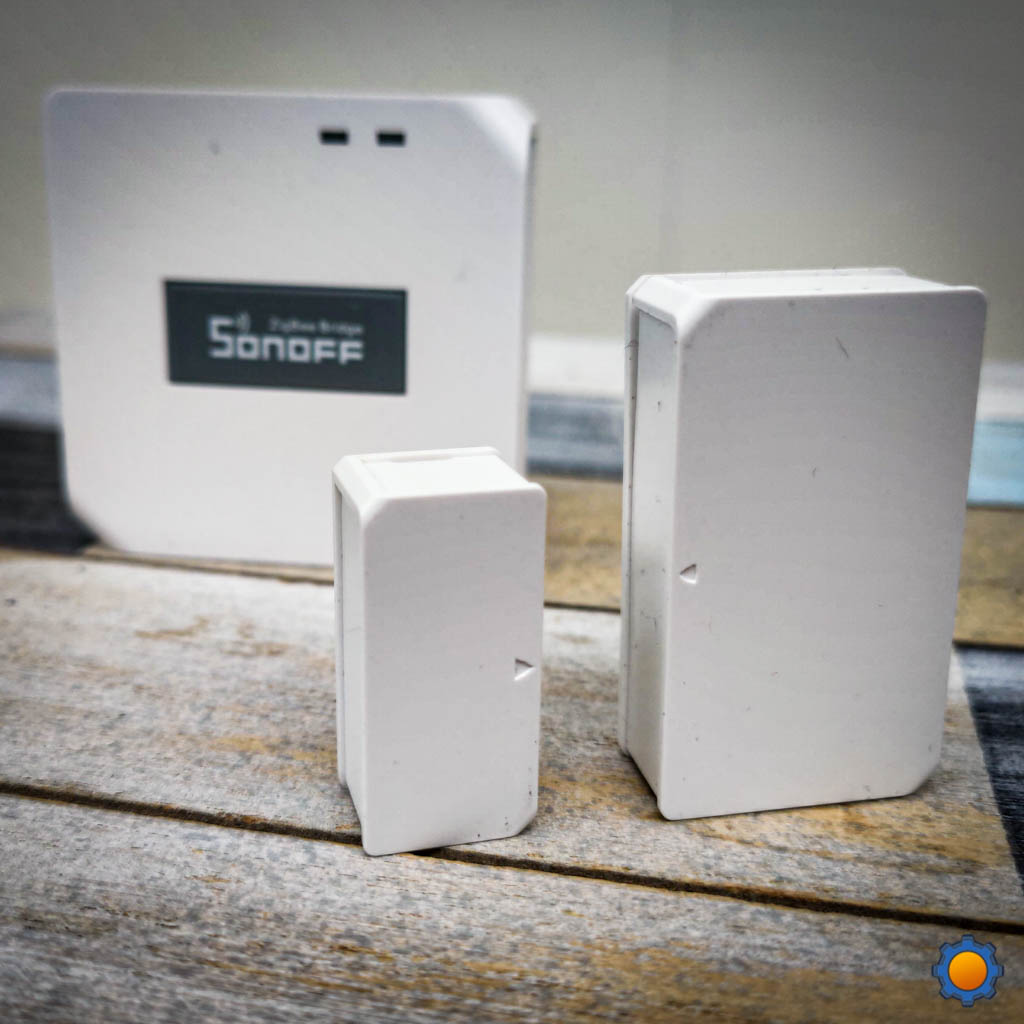 It's the smallest of the bunch. SNZB-04 Zigbee Door|Window contact sensor comes with a small magnet to trigger the Hall sensor inside. Unlike the others, this sensor is powered by a CR2032 battery due to the enclosure size. There is a pinhole at the bottom of the sensor to pair it.
The eWeLink app will report the present sensor state with latency smaller than a second. That's very responsive. You will see the contact state timestamp and have access to the historical data in the log.
Sonoff Zigbee sensors in eWeLink app
This is Sonoff range so by default you will use eWeLink app. Sensors are listed as child devices for Sonoff ZigBee bridge and you can add these by using the appropriate sub-menu. I had no problem pairing Sonoff Zigbee sensors, but there is no uniformity to where the paring button is located on the device.
Only Tempearture and Humidity sensor has device specific menu, the rest of the sensors will post the current status info and the log info on the screen. The only playful options are located in the automation menu where you can set simple triggers based on the input from sensors.
eWeLink integration could use a little more attention, as it's barebone and pushes the users to explore other options like integrating ZigBee with Raspberry PI instead. That freedom of automation is what attracts users to ZigBee. If you don't want to modify the firmware, you can still use ZigBee sensors in NodeRED with eWeLink API. It's a compromise, but worth exploring if you are not ready to make a jump to CC2531 just yet.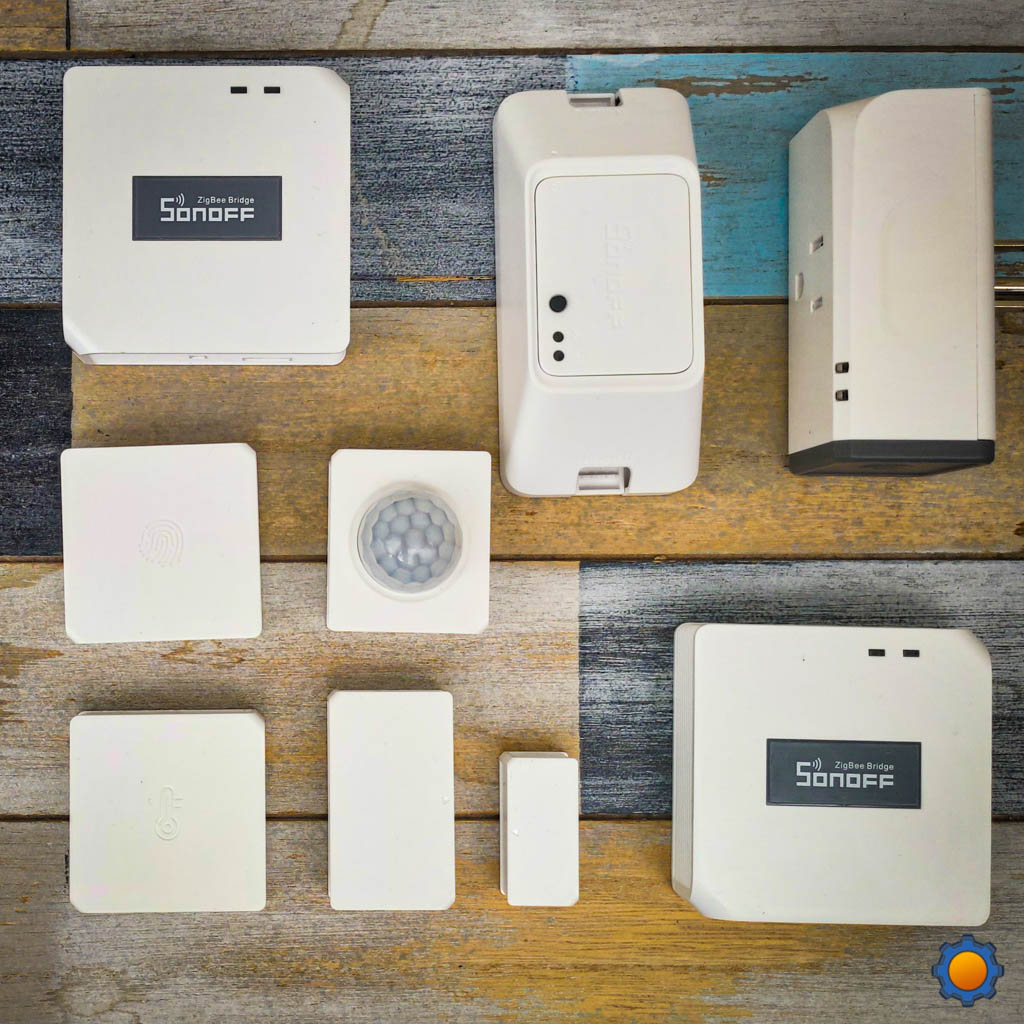 Buy Sonoff Zigbee Sensors
Buy it using these links to support NotEnoughTech.
Final thoughts
At first, I was not sold at the sensors alone due to the size of the individual sensor, but considering that Sonoff ZigBee sensors come with a bigger battery – I'm very much fine with it now. The convenience of "deploy and forget" beats the aesthetics any day in my books. ITEAD team is committed to the feedback and would consider more sensor options if there is a demand for it. What other ZigBee sensors would you like to see? Feel free to add your ideas this Reddit thread. Next, I will explore if you can use these with other brands and CC2531 running Zigbee2MQTT.