How do you accidentally buy a laser cutter you may ask? It was on my "shopping list" for some time. Every now and then I browse Gumtree, Facebook Marketplace and sometimes eBay to look for tools I'd like to have in my garage. I had a couple of good leads in the past, but this is not how I acquired this laser cutter. I got it from my local Hackspace!
Not entirely new to laser cutting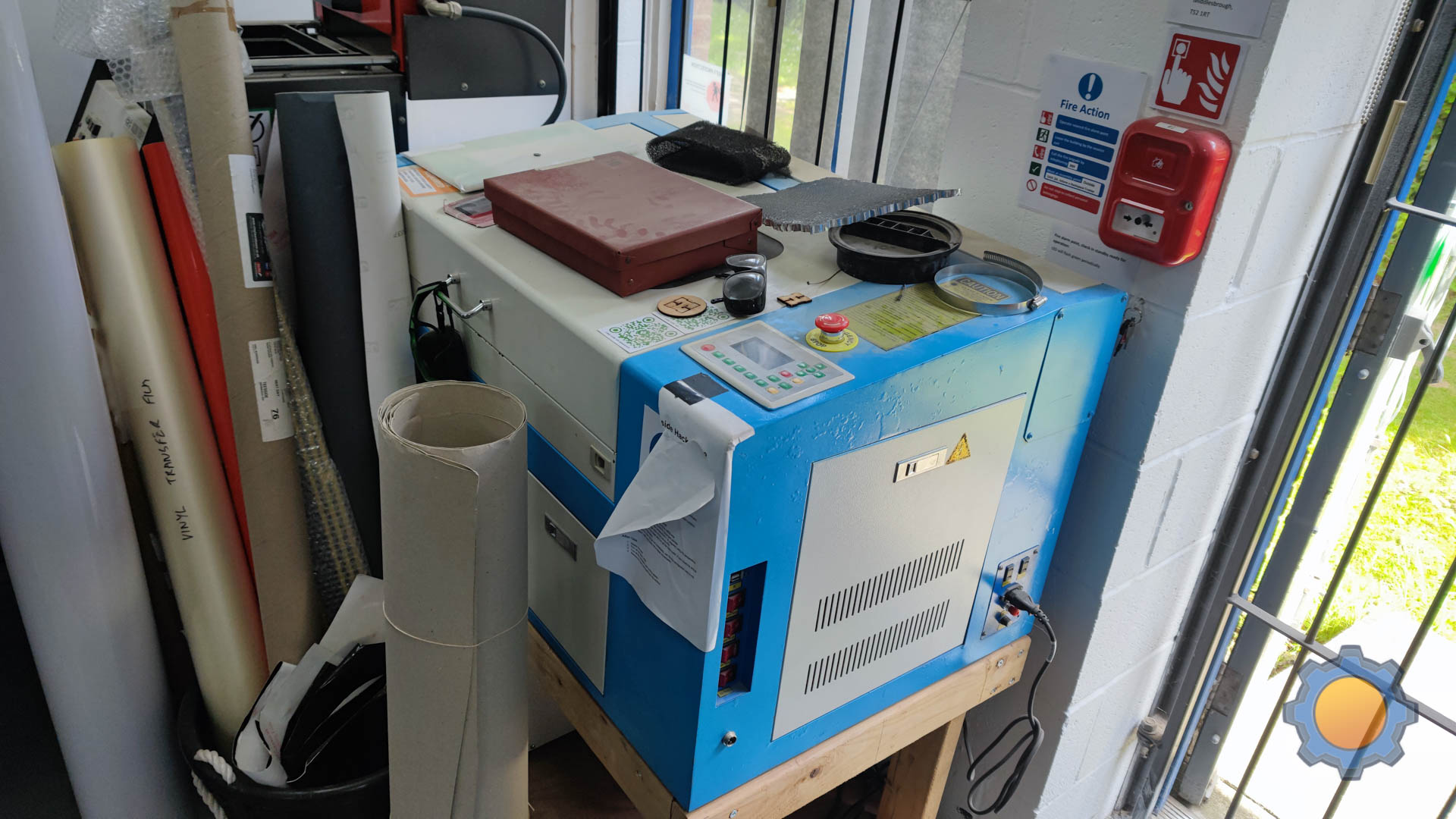 It's not my first laser-cutting rodeo. I'm signed off on a bigger model at Hackspace and at my work, so I know what I'm doing at the business end of the machine. Owning one, however, is completely new to me. I know how they work in principle (they are giant 3D printers without Z-axis which can blind you in seconds if you are not careful), I always wanted to learn more about them and refurbish one to my specification.
I finally convinced Jim from Hackspace to sell me the one we no longer use, as we have a newer/bigger one for use by members. In fact, this very machine is the one I delivered to space back in 2018. It's been serving us well enough. As we have a better-enhanced laser pointer to play with, it was pretty much-gathering dust and serving as an organ donor. And while I wouldn't usually drop £400 of my money on something I'm not even sure how much in disrepair it is, considered that I worked on this machine before I didn't mind paying that for the lot (machine, industrial chiller and compressor).
It was an impulse purchase! I will admit that. It's now with me and I can start planning restoration work. The list will be probably long, but I thought I will leave the paper trail of it, so anyone following my steps is aware of the work that needs to be done and the challenges ahead. Expect problems and confusion as I'm new to being on "that side" of the laser cutter.
Reconditioning & upgrading
"It's probably working" – this is how Jim advertised it to me when I mentioned my interest. I'm not going to plug this in until I get everything checked myself, but I'm painfully aware of the work needed to be done before the laser cutter is in tip-top shape. Apart from bringing the laser cutter to its former glory, I have plans for remote access, automation and fitting upgrades.
What is it?
I couldn't find any model number on the machine, but from the pictures, it looks like one of these laser cutters (VEVOR 50W Laser Engraver). It's fitted with a 40W laser tube, but I should be able to add 60W without modding or more if I modify the enclosure. The working area is 500mm x 300mm which is more than generous and the bed has a nice adjustment system to focus the laser beam.
After some googling I have identified the following parts installed in my murder box:
40W CO2 laser tube (approx 63cm) 6 years old – most likely trash
Laser PSU
Motherboard PSU 240V/24V
Possible upgrades
For obvious reasons, I will focus on reconditioning it first and getting it to a fully working condition but I have a number of upgrades in mind. Some are easier done than others and I'll be honest, I will be learning stuff as I go.
The planned upgrades are:
60W-80W laser tube
Automatic laser focusing
Touchscreen controls
Improved lights and IP camera
Sensors to monitor temperature, prevent fire
Air assist
Remote access
Possible roller setup for round objects
Needed work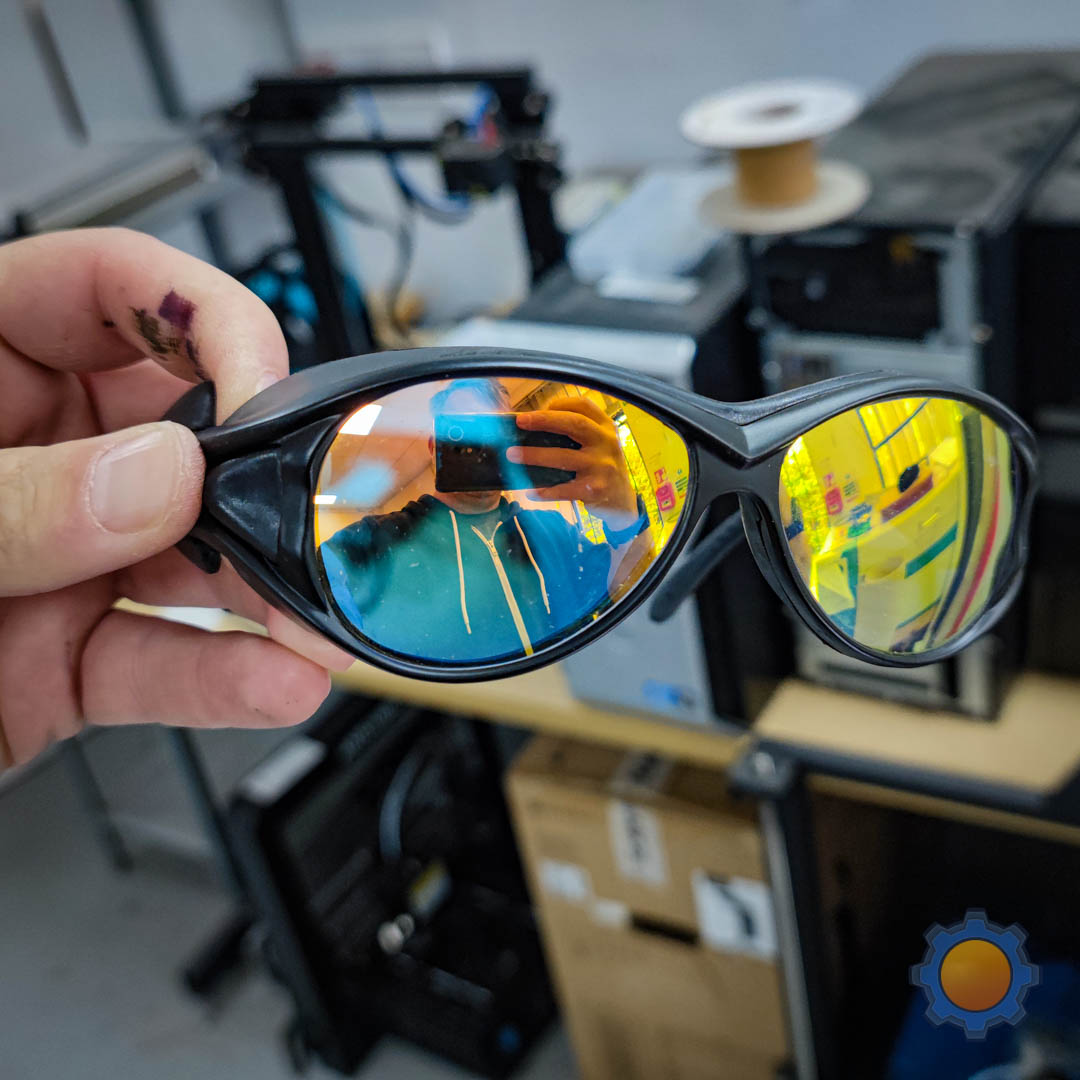 All of the above upgrades will happen eventually. Until then, my focus will be on cleaning the machine, learning about the components and actual upgrade path (if required) and getting everything to work nicely and reliably. I'm aware that I may need a new laser tube which might require additional upgrades like a better power supply, but I will worry about it when I get there.
Until then, I will focus on getting it all properly connected, testing cooling and air assist, managing cables and perhaps painting the cover in more funky colours. Who knows, I may even use my existing engravers to decorate the cover. For now, I have to figure out the components I have installed on it, so I can plan the work and purchases ahead. I saved a fair bit of money by not spending too much on the machine.
The current list of tasks looks more-less like this:
✅ Get it to my garage (I needed at least one checkbox ticked, otherwise it looks depressing)
✅ Identify all main components
✅ Measure CO2 tube compartment
✅ Strip clean & re-assembly
✅ Painting the enclosure
❌ Mechanical test of the gantry
❌ Electrical test of the laser
❌ Inspecting lenses and mirrors for signs of wear
❌ Re-fitting cooler and air assist
❌ New stand with 500 x 300 raw stock drawers and better caster wheels
❌ Fumes extraction system
❌ Looking for alternative controller boards and custom firmware
Just note that these are not in order, but I will be updating this article from time to time, to reflect on the progress of the machine. I might end up recording all the work on it, perhaps some people will find this interesting.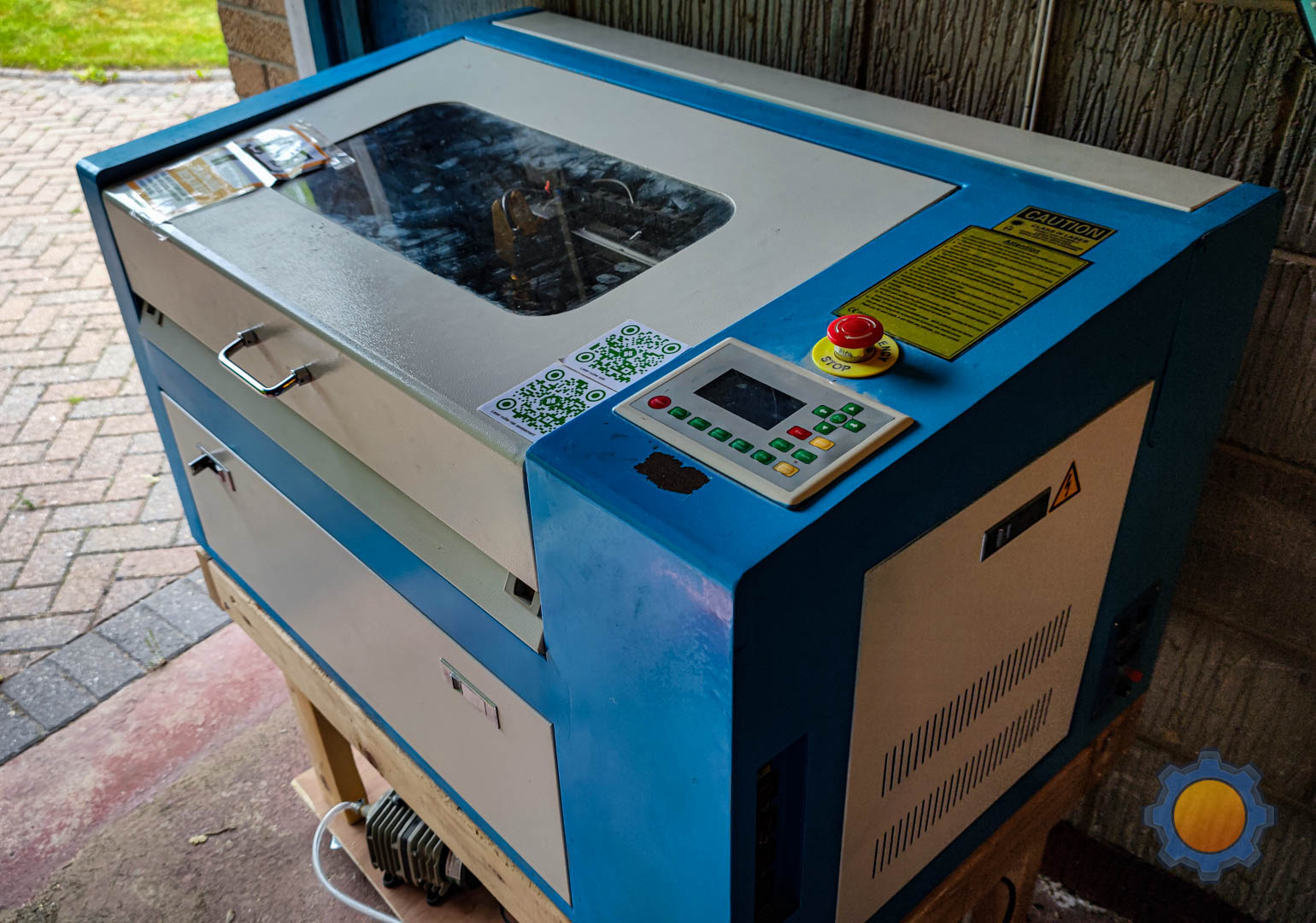 Final thoughts
I'm not 100% sure what I'm doing just yet, so lots of Googling ahead. If you have great guides to get me started I will appreciate all the information, so I get a better understanding of the machine and the work required ahead. I hope this is the start of a cool restoration journey. Wish me luck and leave your tips in this Reddit thread!