A couple of weeks ago I completed my $5 NEST alike thermostat. The makeshift device has a single DHT11 temp sensor, which is less than ideal for a house that has more rooms upstairs. Thankfully, the openness of the NodeRED means that I will be able to use completely wireless Xiaomi Aqara Temperature & Humidity sensor to pull the data from multiple locations.
Xiaomi Aqara Temperature & Humidity sensor is seriously small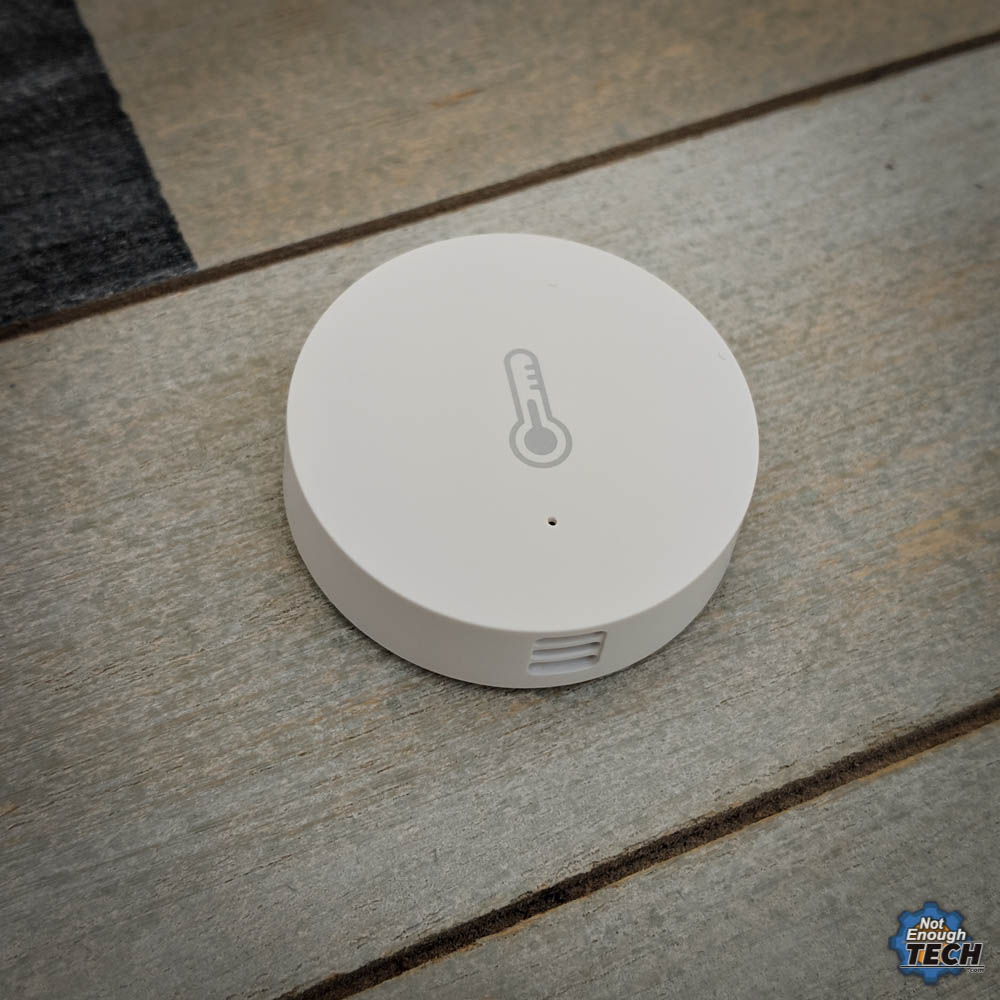 The sensor is only slightly bigger in the diameter than your average coin. It comes with a connectivity button and an adhesive at the back. It's capable of updating the temperature and humidity data over the Zigbee protocol – and you can read the current and past values sent to Xiaomi's Mijia Hub via Mi Home app.
The instructions warn you not to attach it to the metal, other than this, keep it away from kids and you will be fine. Since all the magic happens inside the Mi Home app – let's take a look at the options provided by the app.
Smart Actions
Connecting Xiaomi Aqara Temperature & Humidity sensor to the hub allows you to use smart actions. You can monitor temperature and humidity levels and use the values to trigger certain behaviours. Ie: if the temperature drops below 15°C you could get a phone notification or even enable compatible smart socket connected to a heater. You can create humidity ranges, which will set the colour of the LED hub accordingly. The combinations are endless.
This slideshow requires JavaScript.
Logs and history
Xiaomi Aqara Temperature & Humidity sensor updates the hub every 15 min, but you can force the update by pressing the button too. Apart from the most current readings displayed as gauges, you can access the daily, weekly and monthly graphs showing you the trends. A very useful feature if you want to monitor the performance of your heating or AC system.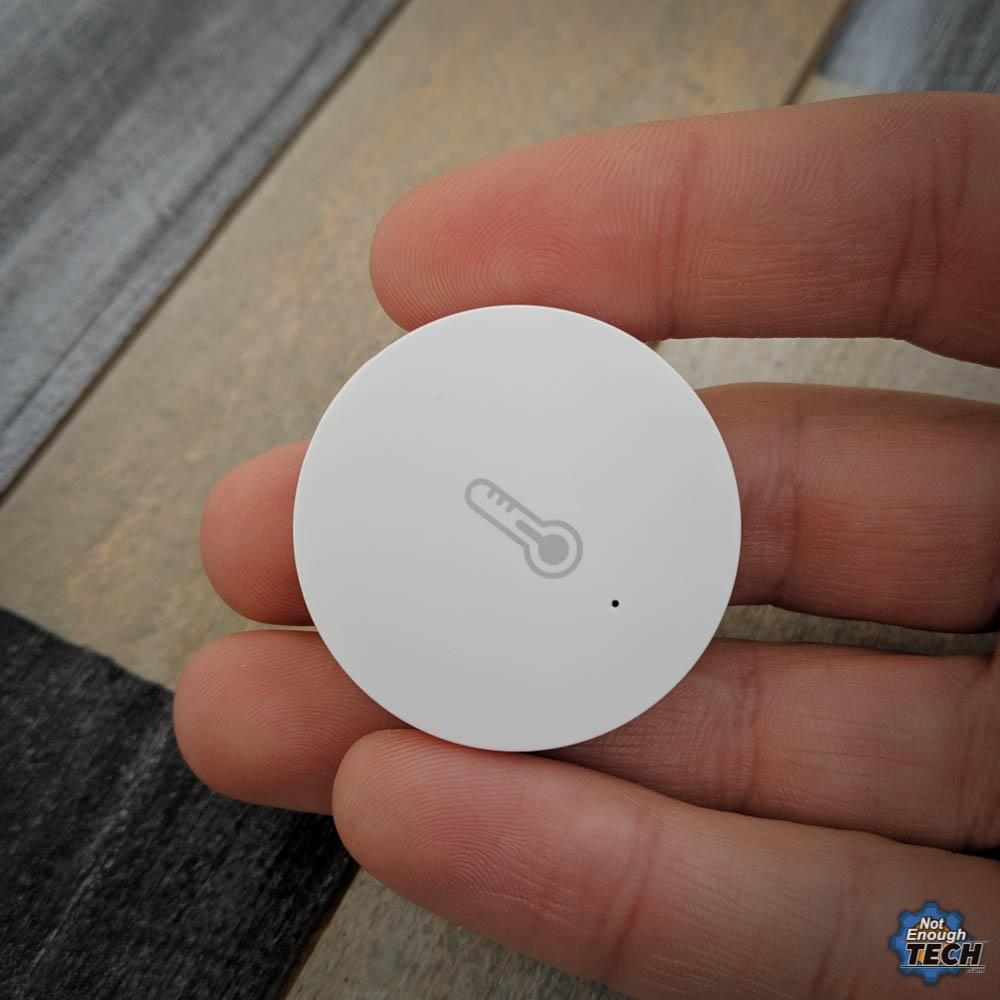 Conclusion
The Xiaomi Aqara Temperature & Humidity sensor can be snatched online for less than $10 making it a very affordable solution. I'd recommend anyone to get at least 2 of these if they live in a house that has more than one floor. If you are feeling particularly accurate, you could get a sensor for each room. I will be playing more with the Xiaomi Aqara Temperature & Humidity sensor and NodeRED for sure. I'm already planning the Nest-alike integration.