When it comes to multimeters, we are seriously spoiled for choice. AliExpress and Banggood offer cheap and cheerful multimeters that will satisfy every hobbyist. These start from $8 and questionable accuracy to more expensive and potent devices. All of them share pretty much the same form factor, and only some of them come with an oscilloscope. None of them looks like Pokit Meter.
Seriously, it's pocket-size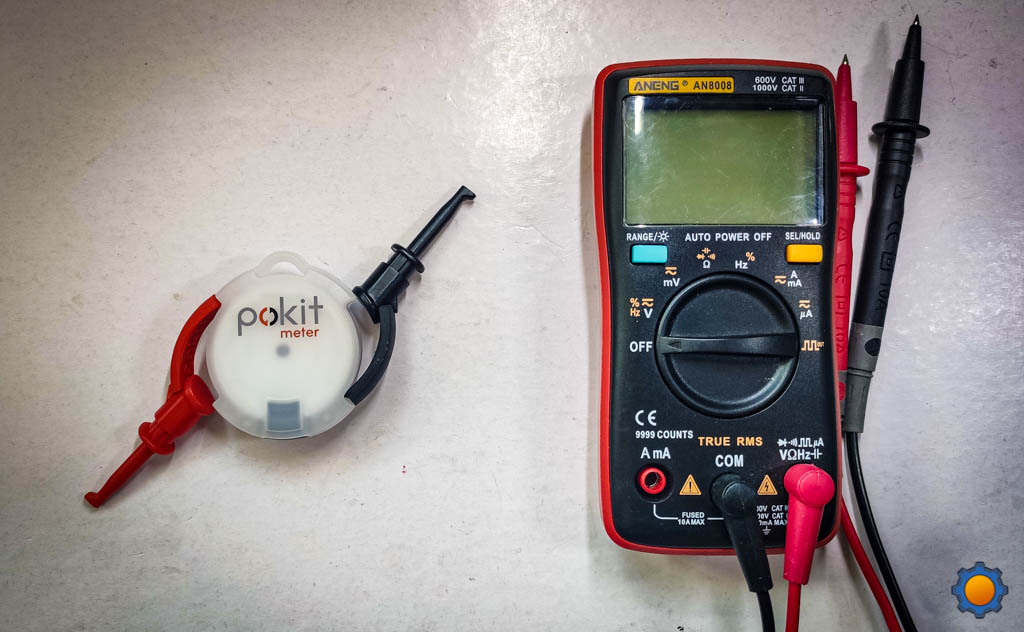 Where space comes at a premium, things get interesting. My desk isn't exactly big, but I never complained about the lack of space. Where I do constantly run out of space is my toolbox. My multimeter not only takes a bit of space, but the cables tend to tangle with each other and other devices. Pokit meter solves this by replacing your multimeter with a Bluetooth based gadget that hooks up with your phone.
It's hard not to appreciate the size portability of it. The probes retract with a press of the button, and the whole package comes with a zip-up pouch that could as well house earbuds.
The best part of the Pokit Meter is that the device doubles as an oscilloscope and data logger. Essentially 3 devices at the price of one. Before you get all excited, the spec sheet reveals some limitations, but for an electronic amateur like me, it's more than enough to troubleshoot my 3.3V-12V based devices.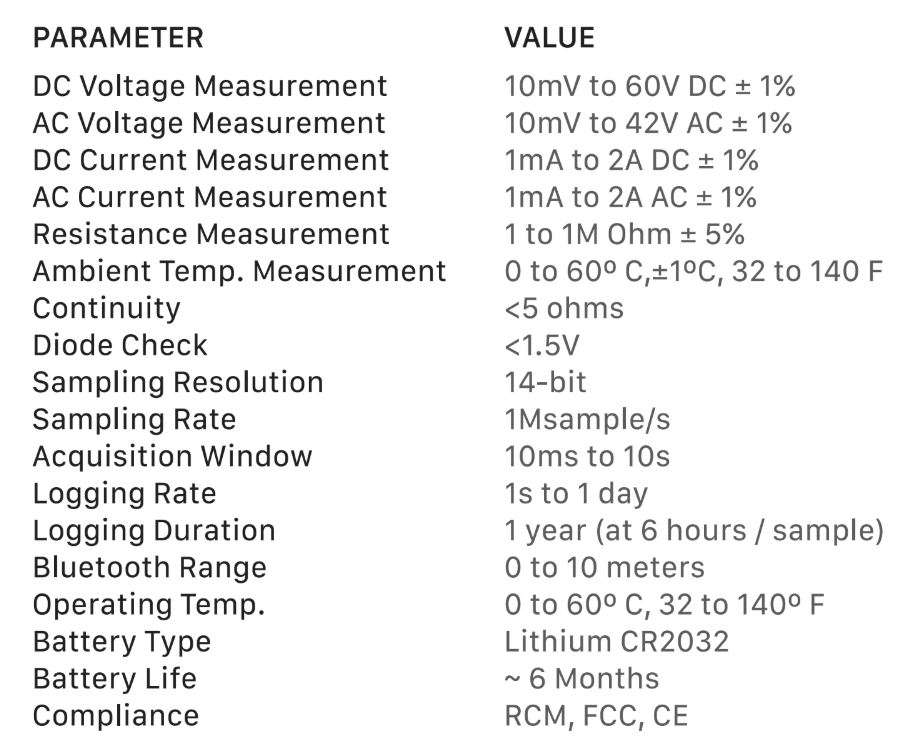 While you won't be able to troubleshoot your house appliances, 60V DC and 42V AC is more than enough to get most of the projects off the bench. Pokit Meter won't replace a full-size scope, but it doesn't have to. It's responsive enough to troubleshoot PWM signal, test 555 timer or check the debounce of your circuit upon button press.
If you crave for something similar but with a much higher 600V rating, you are in luck as the crowdfunding campaign had finished and the Pokit PRO is in the pre-order stage!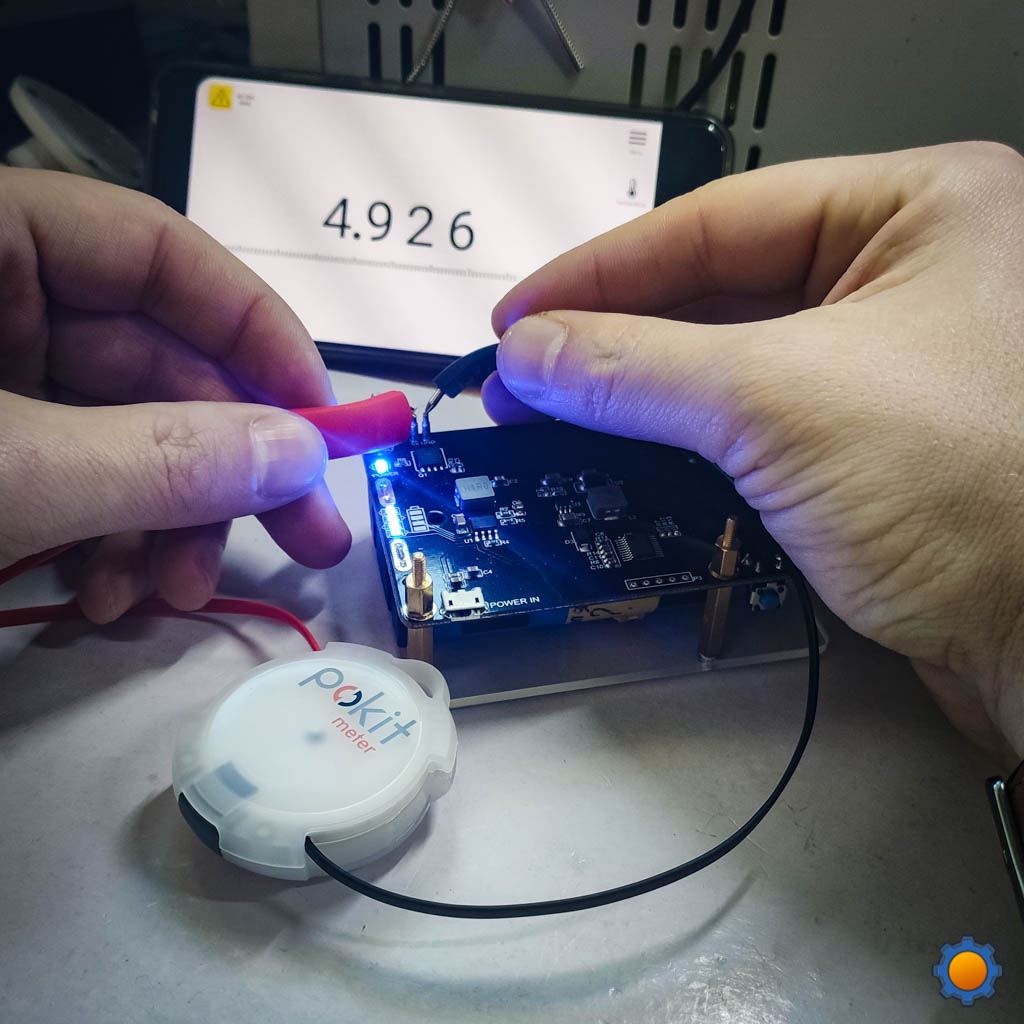 Pokit Meter as a multimeter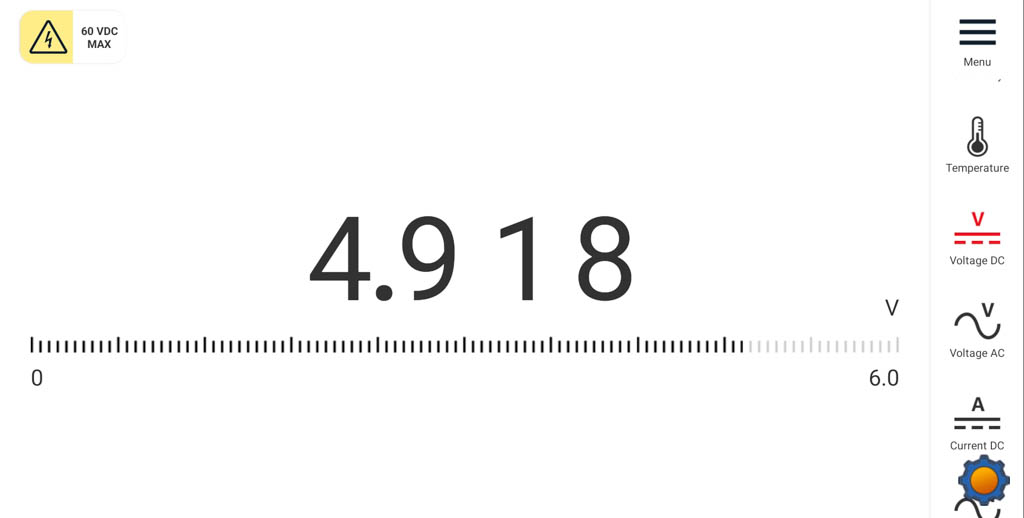 If you are not going to use Pokit Meter as a scope, the $89 price might be a bit high for a multimeter. There are options out there that will provide you with a better range and accuracy. But if you want something on the go, you cannot go smaller than this device.
In use, the probes are surprisingly comfortable. Due to the size, there is no drag or risk of pulling the meter with you. Your mobile displays the values over the Bluetooth so you can put it anywhere.
In Multimeter mode it comes with:
Voltage AC/DC
Current AC/DC
Resistance
Diode
Continuity
Ambient Temp
These are the most common features, I'd love to see the capacitance among these. In my test, The Pokit Meter was within the reasonable margin error – I tested it against my ANENG AN8008 and FLUKE 77.
The reading acquisition is ok, it's not the fastest multimeter for sure.
Pokit Meter as an oscilloscope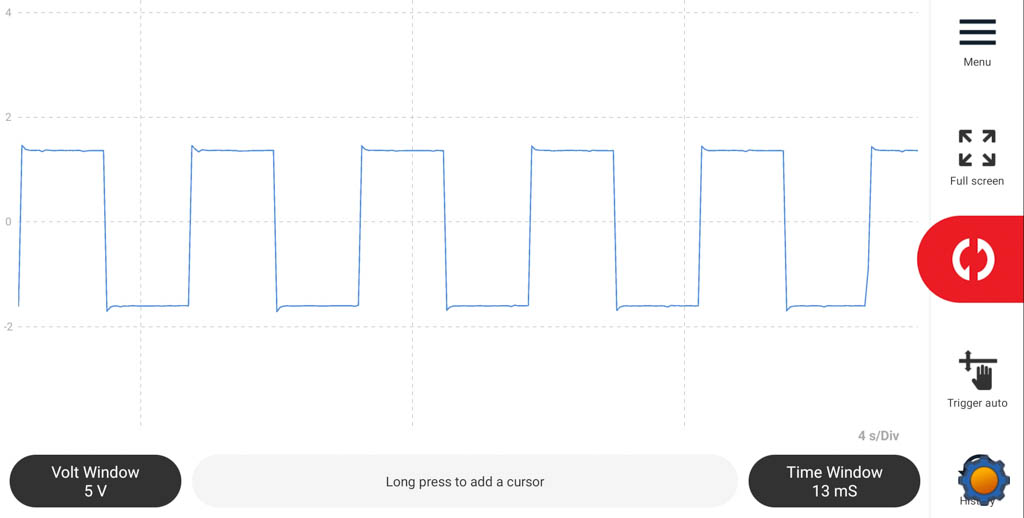 I took the Pokit Meter to my Hackspace to test it against an oscilloscope. The LeCroy 9304A would beat the Pokit Meter in almost every specification, but that was not the point of the test. I wanted to see how accurate the scope readings would be within the range of the Pokit Meter.
I have tested several different waveforms (sinus, square and saw) at 100Hz. The results were very accurate, but the interface of the oscilloscope could use some improvements.
Selecting the points on the graph is a bit of a chore and readings are based on the timecode. Inaccuracies of your ∆V and Freq are associated with the touch input and a rather clumsy selection of the markers.
I like how you can use pinch gestures in X and Y directions to change the V scale and the timecode baseline. Note, that you have to select a smaller time setting to get a more accurate representation of the signal.
Overall, Pokit Meter won't replace an oscilloscope, but you can use the analyser to work with your DIY projects and troubleshoot it. Not everyone has the cash to burn on expensive lab equipment. Looking at my present and past projects, Pokit Meter would be more than capable of dealing with it all.
Pokit Meter as a logger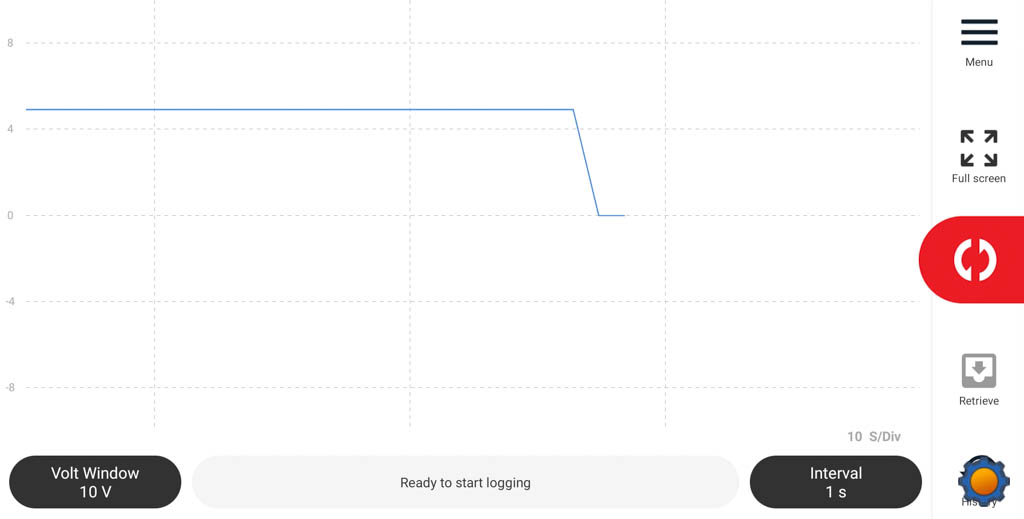 The last function of the Pokit Meter is the ability to log data over time. The log contains 8000 memory points which can span from 8000s to 6-months (limited by battery life).
Logs are stored on the device and can be dumped with your mobile phone as a file. You can store voltage, current and ambient temperature.
Conclusion
Pokit Meter is a great add on to your toolbox if you can justify the price. With Pokit PRO on the horizon coming at $95 (pre-order price) you could be tempted to pick that one instead. I will see if I can get my hands on the PRO version once it's out! If you are on the budget, there are other multimeters out there which won't ruin your wallet and won't fit inside your pocket. I have to give it to them, taking one out in the local Hackspace sparked the conversation and everyone wanted to test it against their tool – it's a conversation starter, that fits inside your pocket. Let me know what do you think about Pokit Meter and Pokit PRO in this Reddit thread.