It's hard to make a dashcam camera review exciting. If I'm lucky (or very unlucky) you will see a video of a meteorite crashing down, unique natural phenomena, or me veering off the road into a ditch. Considering that I'm a sensible person – all the above are unlikely to happen and I have to be more creative to make this review of the Kingslim D6 dashcam – at least vaguely interesting.
Kingslim D6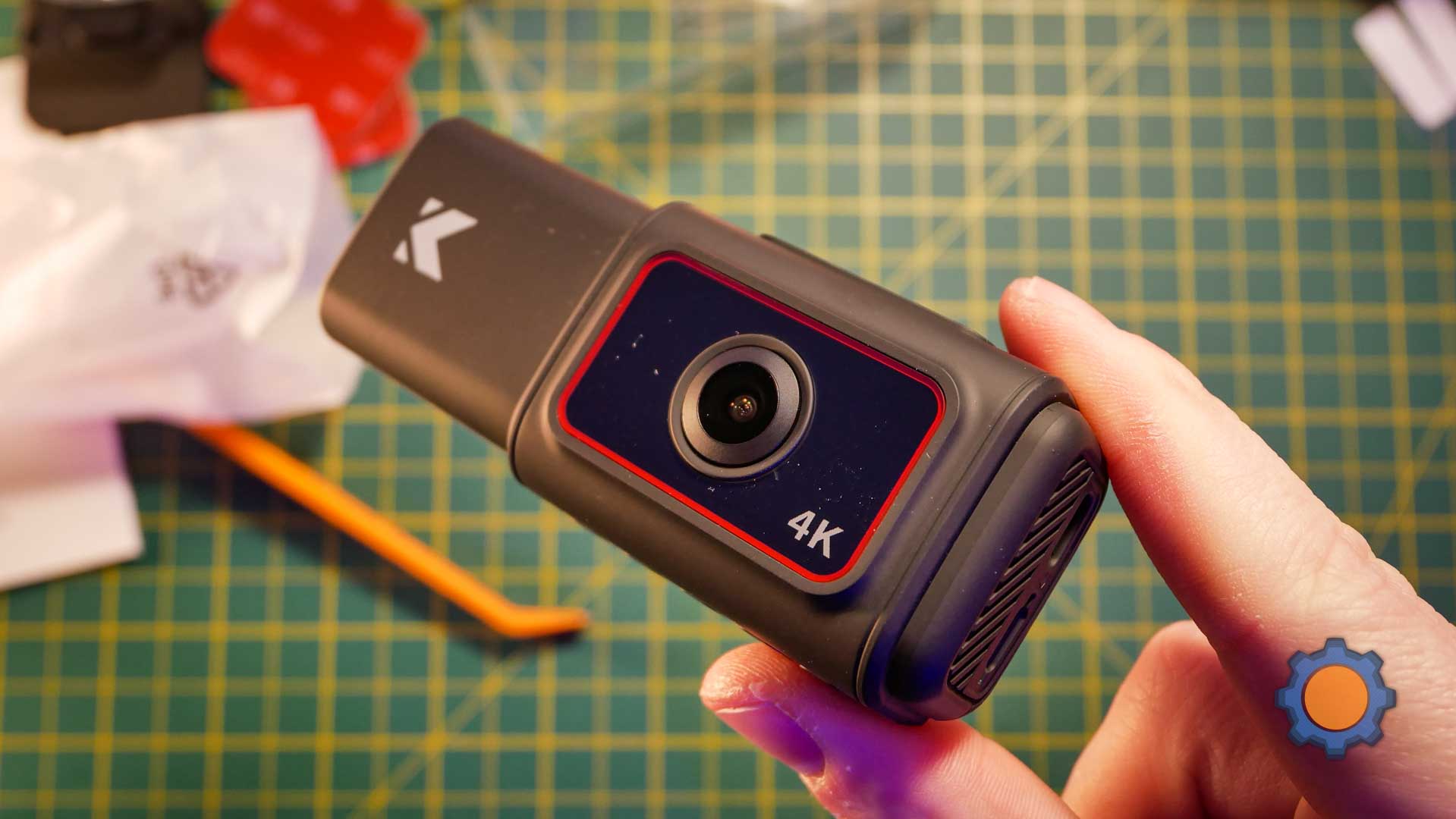 I did what every self-respecting influencer would do and sourced a car I cannot afford. A fast car I cannot afford (not that I can afford anything other than beat up Fiesta from my YouTube earnings). I have a posh dashcam that rolls in 4K so I needed something equally posh… Porsche! That will get the clicks right?
You'll need to watch the video for that treatment!
Truth be told, you don't need a sports car to use the Kingslim D6 camera. In fact, you are better off without one! The sports car, not the dashcam. Dashcams might be boring, but they can come in handy when stuff hits the fan – or in this case, your radiator gets lodged into someone else's rear.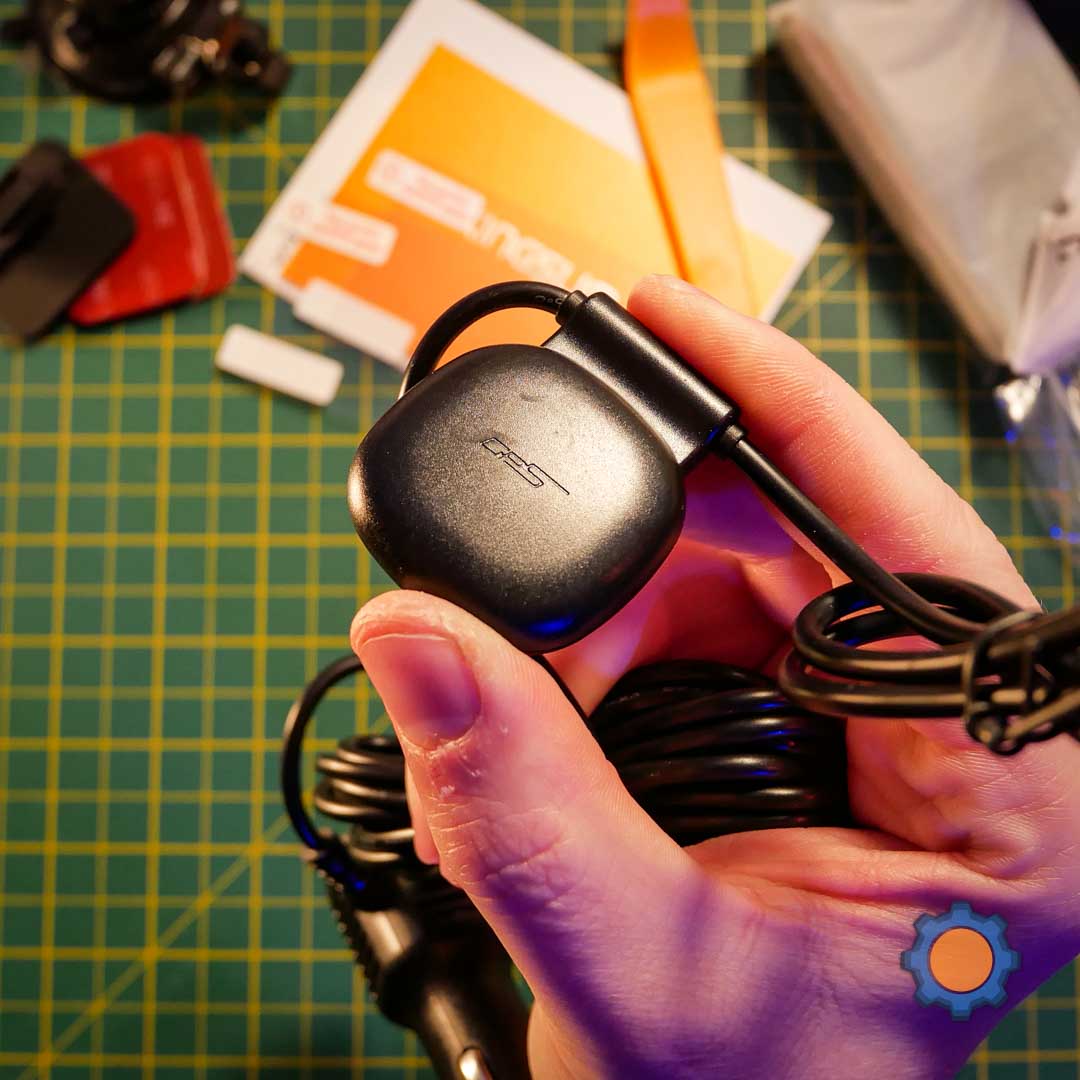 The reason against getting a sports car with the Kingslim D6 is that this dashcam comes with a small GPS unit that will constantly rat your speed out (if enabled) in your footage overlay – it's great for anyone who's trying to defend their claims in court and bad for anyone who has a heavy foot and 300HP engine that drinks petrol faster than 300, weathered by the desert, horses.
Fancy GPS isn't the only feature. Dual cameras (4K front, 2K middle) with the option for a rear camera (sold separately), WiFi, microphone and night vision to name a few.
I was looking up a technical specification for Kingslim D6, when I come across several reviews claiming the dashcam doesn't start recording automatically. I'm not sure where others found that information, but I can assure you, all I need to do is turn on the ignition to start recording.
Fitting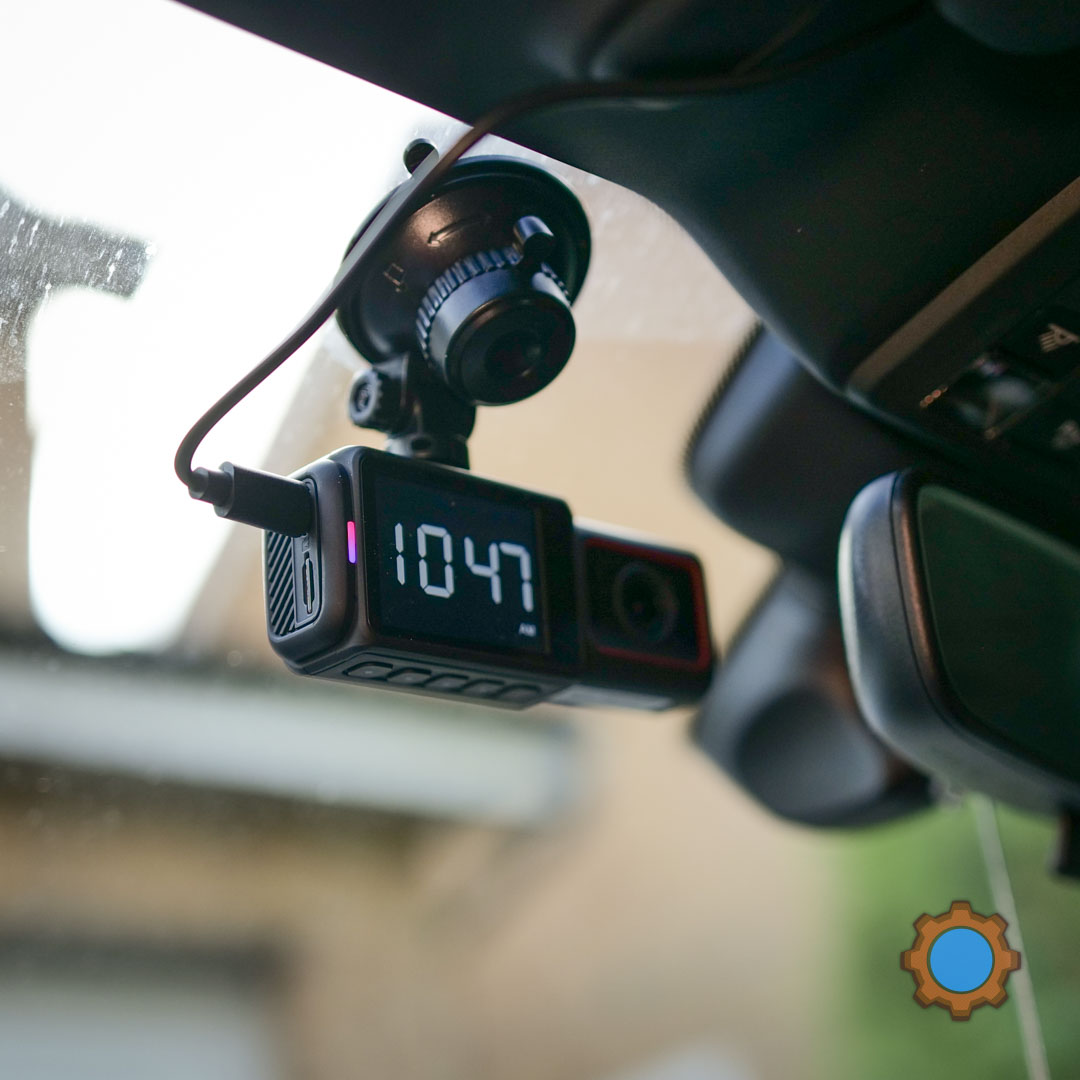 I had to use Google to locate a conveniently hidden 12V port in the Porsche, but once my R&D was done, fitting the unit takes only seconds. Or minutes, if you include the pain of hiding the cable away. Both pads (for the camera and GPS) feel sticky enough, but as the review is done in winter – only time will tell how they handle hot weather.
The cable is long enough to reach 12V sockets located behind the front seats, but I would appreciate a splitter – in case you need more length. As GPS is a permanent part of the cable, you can't change it, unless you don't care about positioning. My previous dashcam had a USB charging port embedded in the 12V plug, so you could still use the plug for charging while the dashcam is plugged in. Sadly no provisions like this made it to Kingslim D6.
The middle camera could use a swivel. If the camera was to live on the passenger side, it gets obscured by the rear-view mirror when fitted in the centre, if you push the dashcam all the way to the side, it won't capture the driver.
The IMU-based parking sensor captures 15-sec clips when activated by vibrations, but these need to be strong to wake the camera from sleep. A car door closure should wake it up but it's hard to tell if it would capture a typical supermarket door being slammed into your card event.
Video
In theory, 4K resolution sounds nice (the same goes for the 2K) pointing towards the inside of the vehicle. Paired with a wide lens (170°) you'll beg for every pixel there is as getting something as simple as the registration plate of a car nearby, is vital. There is a trade-off. More pixels mean more details, but as the 4K footage is filmed at 24 FPS, it means fewer frames to freeze and extract the information, and they are more likely to feature motion blur.
Produced images are passable. In dashcam's credit, some shots were taken on a grim day, with little sunshine and rain. They are clear enough to make out the details around the car and read the registration plates up to about 10m from the car.
To put things in perspective, your eyes can easily read these in the 30-40m range. Comparing the footage with my previous Akaso Dashcam, it looks like the footage is upscaled to 4K. I don't think this is a native 4K recording. Looks a little sharper than my 1080P dashcam, but nowhere near as good as 4K should look like.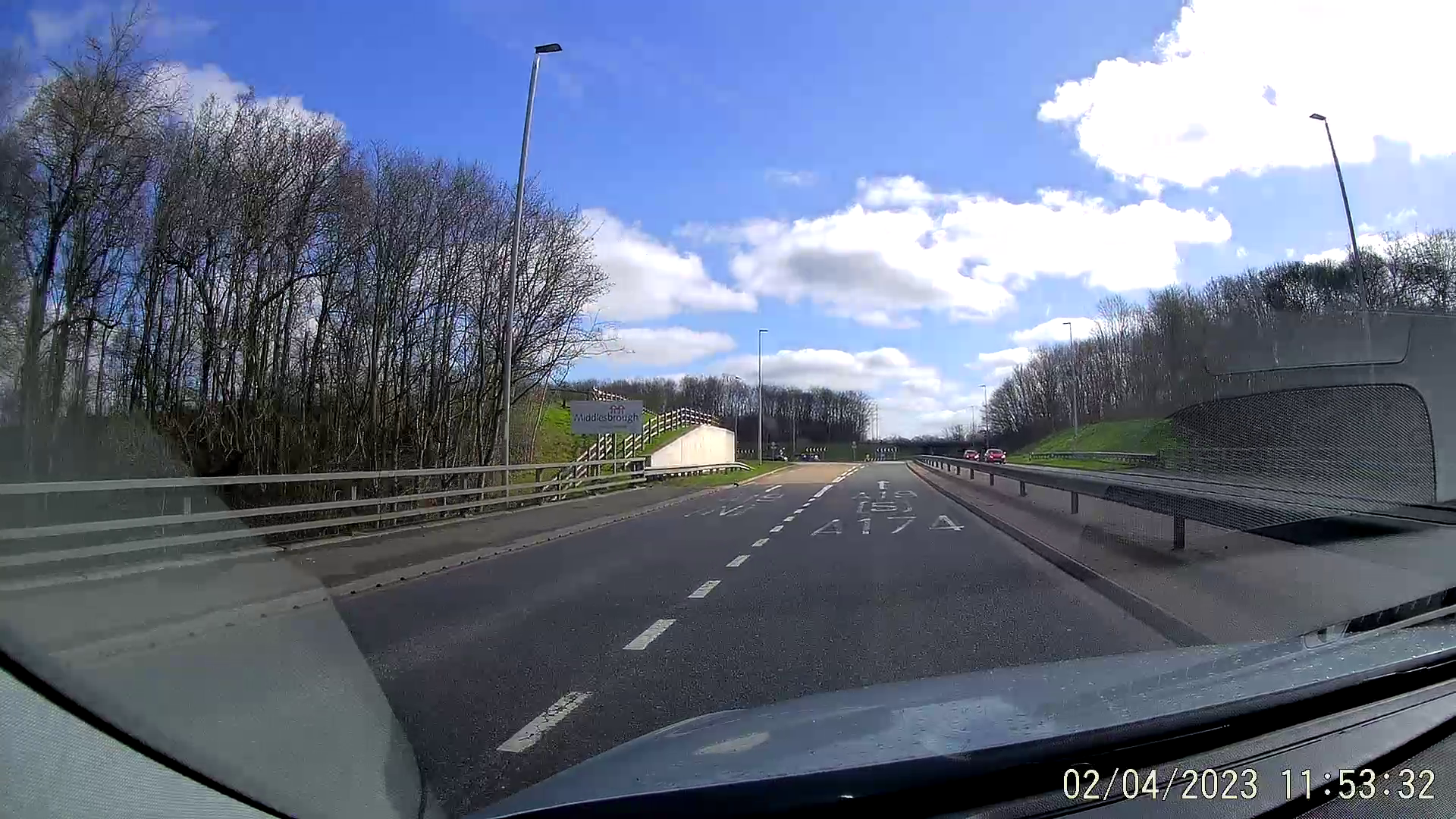 The driver-facing camera has an IR-based night vision and shows the interior of the car, passengers and snippets of what you could spot through the windows. The image produced is good enough for its purpose.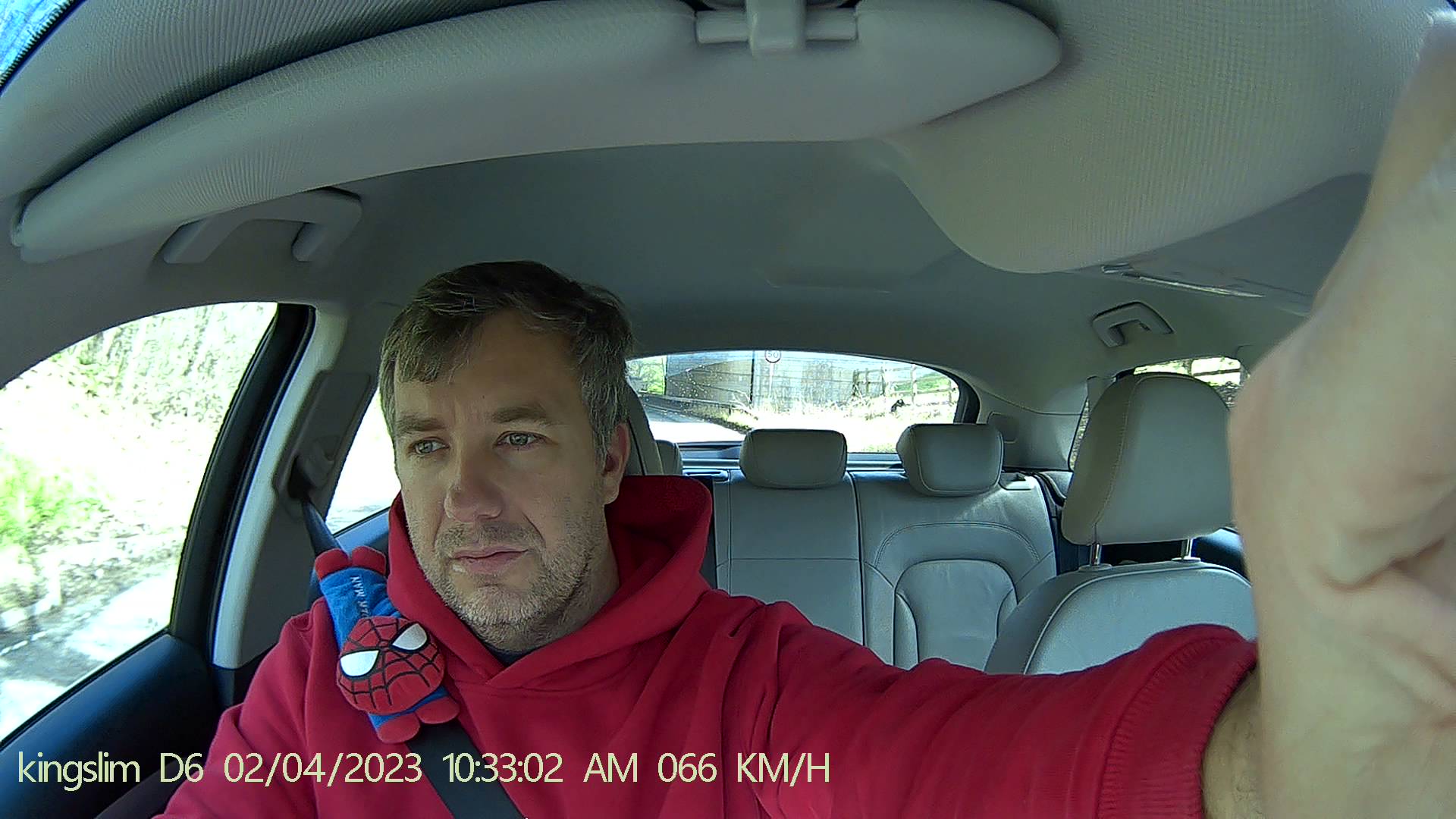 At night
Without any aid, the image streamed by the front camera at night (especially in bad weather) is devoid of details. Cruising at night, in the rain without street lights, the video leaves much to be desired.
It improves slightly in urban/illuminated areas but doesn't count on specific details captured by the camera. You'll be able to make out the colour of the cars around you and maybe a make once they close enough – but it's almost certain that the reg plates become a blur once vehicles are further than a couple of meters away from the car.
The camera pointing inwards has IR LEDs to illuminate the interior of the car. Could be handy when you drive passengers for a living and video and audio recordings could be used to back up your case against any misbehaving passengers.
App/Software
When a new SD card is installed (you'll need one capable of 4K writes, I used this one), the camera formats it and installs gxplayer.exe. Don't worry, this is not a virus (as far as I'm aware) but a cool software to map your clips. When a folder is loaded into the software, each clip will load the GPS coordinates and display the route covered on the map with real-time values for speed and G-forces.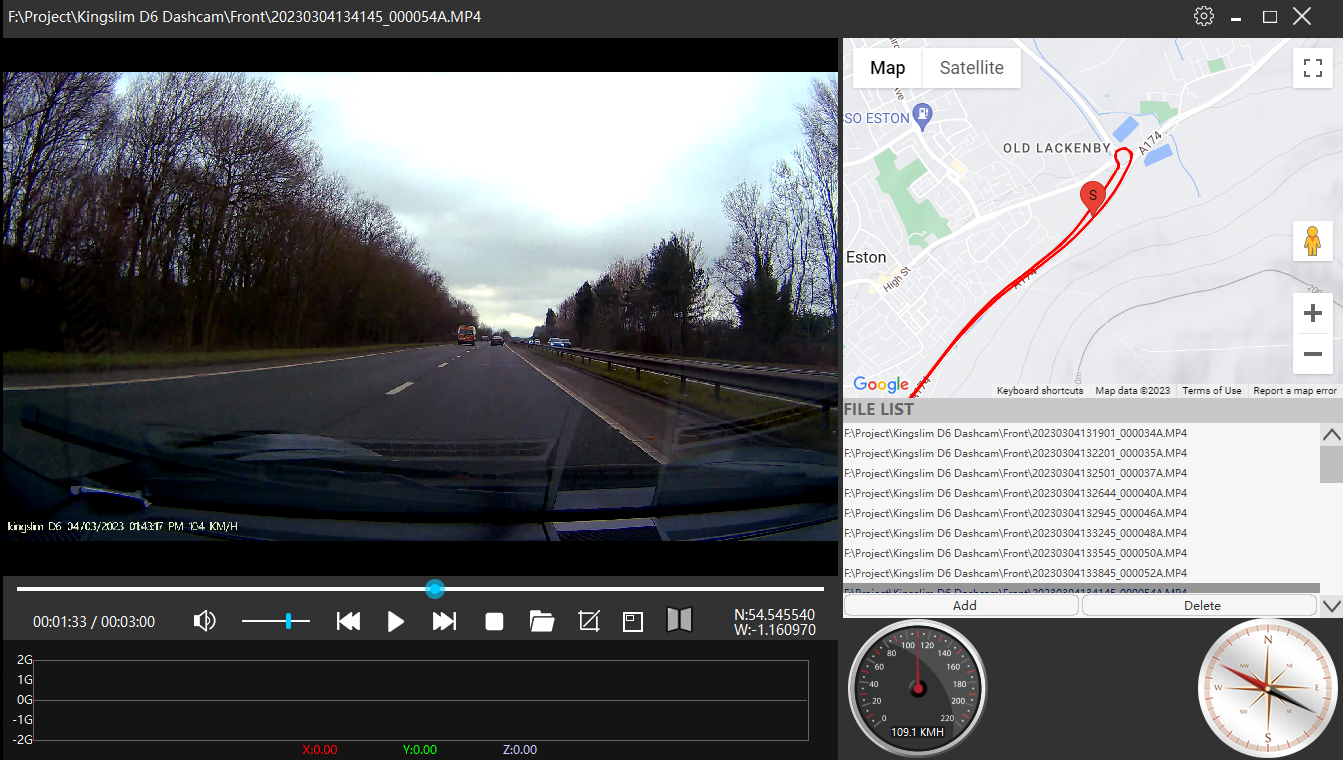 It makes it extremely easy to look through all the clips to locate the one you want. Parents would also love the oversight the app gives, as the speed is visible not only on clips but as a small speed dial.
The recorded file length is controlled by the "loop recording" setting. The name is confusing to me, but what it does is set the video file length in minutes. Over time individual clips will be overwritten (if set).
KingSlim App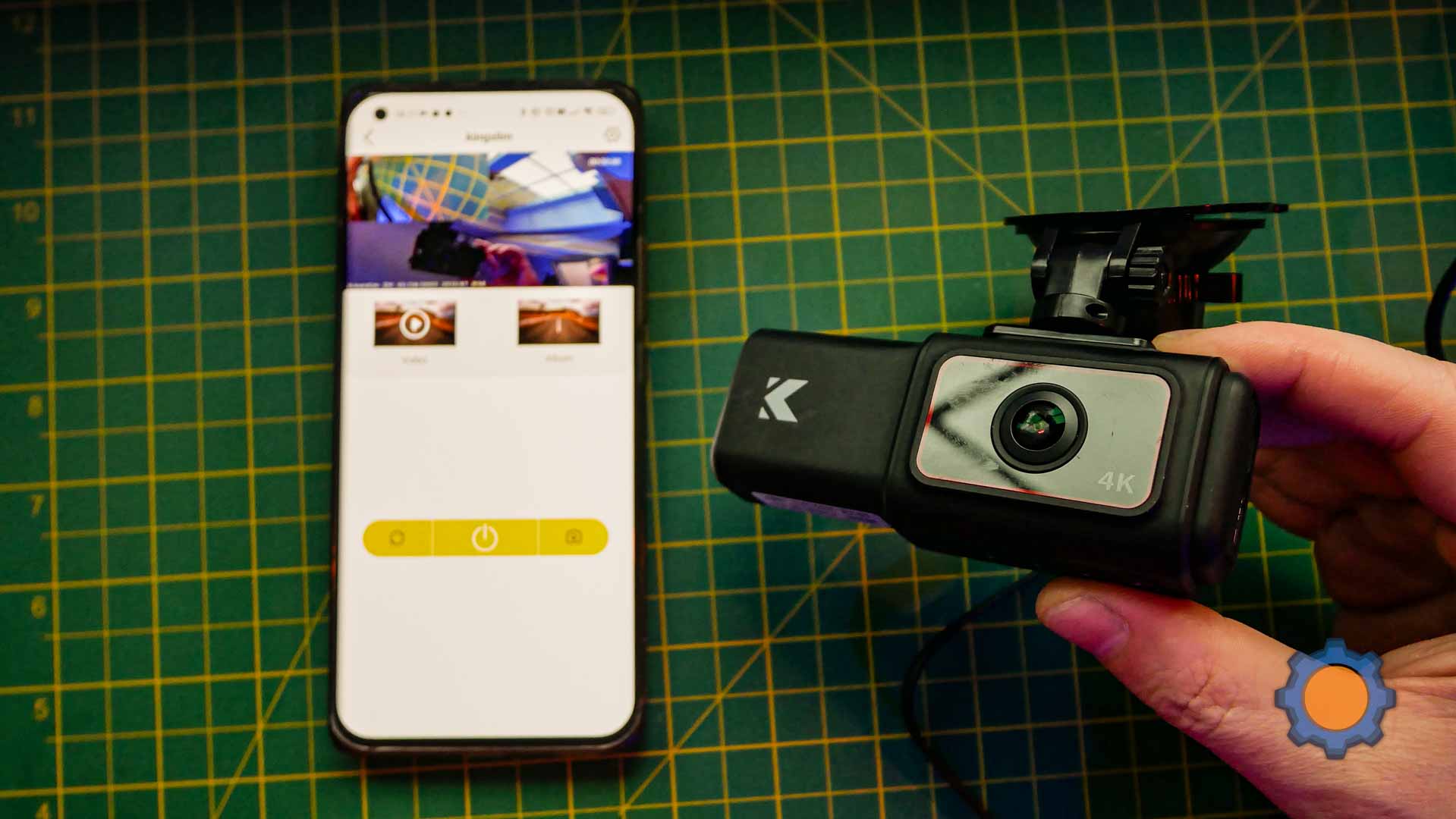 Instead of fiddling with buttons, you can use the app to connect to Kingslim D6 WiFi and configure the dashcam remotely. It's quicker. The app also gives a live preview of the current camera stream and provides the access to media storage for easy management. It's a great little tool to download your locked clips without taking the micro SD out. In my previous dashcam, it would take me days to put the card back after using it with my computer.
The wireless speed isn't lightning fast, which becomes apparent when you try to fast forward to the middle of the recording, but with a bit of patience, you'll get there. It's probably the weakest aspect of the device, but at the same time, other than configuring the options I wouldn't see myself using it too often.
Final thoughts
It's good to have a dashcam inside your car. A simple scrape with a 50:50 blame split can raise your insurance premium by several hundreds of pounds, without taking repairs or excess fees into consideration so $169 for the Kingslim D6 isn't a big price to pay. Is Kingslim D6 the perfect dashcam? Nope, but even not a perfect one can make a big difference – so get one for your insurers' sake! If you have any questions, this Reddit thread is for you.
🆓📈💵- See the transparency note for details.